Name: Justin Thomas Politzer
From: Burton, Ohio
Grade: Junior
School: Berkshire High School ( Hillsdale College)
Votes: 0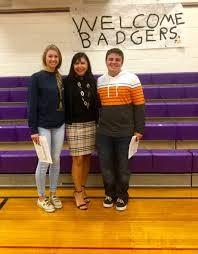 I never thought about how homelessness looks like in real life. We always see the images on
TV or on social media of a beaten down, dirty, elderly person with a
cardboard sign, and then conclude THAT is the face of homelessness.
For me, it all changed when I met the man in a pink shirt.
Three years ago, my church's youth group volunteered in a mission trip to St. Vincent de
Paul's in Cincinnati, Ohio. While there, we were blessed to
experience several moments of service, some quite unforgettable.
One of the first things we did was to stop at a museum honoring the memory and
struggle of slaves in America. It was a sobering moment, and a chance
to reflect on our common humanity with all peoples. What we did next
though gave way to a powerful moment.
We were tasked by our group leaders with interviewing residents in one of the central areas
of Cincinnati about the city and their lives. We talked with little
kids, elderly grandmothers, and then, one particular man.
He was walking through the park, in a pink button up shirt, slacks, an MP3 and a smile. We
went up and asked to talk to him, which he gladly did. We learned the
man was actually homeless, and had just came from the Mary Magdalene
house we recently visited, where homeless persons can shower and get
a change of clothes. This man, with a dazzling smile and a insanely
positive disposition, captivated me for the rest of the trip, and far
after.
After that, the group headed out and served the community in extraordinary ways throughout
the week. We helped stock, staff, and maintain a food bank that
served hundreds of people. We made house visits, and in mine, I was
able to help a man clean his apartment, arrange a job interview, and
have one of the most uplifting conversations and prayers I have ever
experienced.
This trip, more like awakening, opened my eyes to the realness and sometimes hidden nature
of homelessness, poverty, and human suffering. Whether it was on the
ripped up, pot-holed graffiti streets, or in a quite apartment with a
man with seemingly nothing, our fellow men hurt. But we endure. And
this, this is a message I can proudly support; We all should care, we
all should do our best to act, and I choose
to help.