Name: David Rose
From: Ft. Meyers, Florida
Grade: 11
School: Florida Gulf Coast University
Votes: 2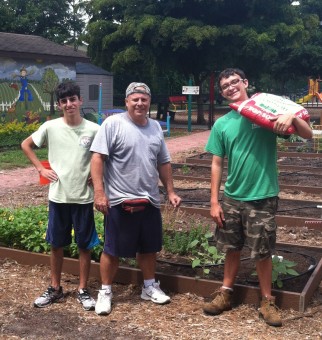 The
Obligation We Take
David
Rose
Growing up as an elementary student, I would always see the kindness and
amity of my Principle while my class either worked on building
classroom skill or having fun in an outdoor activity. He may have not
been the richest principle in the county, but poor people become as
wealthy as kings by helping everyone around them. Today he is the CEO
of a local non-profit organization. I have volunteered for his
organization ever summer since tenth grade. Someone who sees people
in need of help is rarely a large enough factor in the spirit of
volunteerism. Everyone who lives with money and a lot of
opportunities will most likely feel hypocritical, because they will
not feel humble. The reasons why I volunteer all come from the
inspirations of my elementary school principle. Everyone has reasons
to volunteer differently, but we all obtain our spirits from the
people around us who inspire us.
The world of volunteers works like a never-ending pinwheel. To start the
wheel, it took one man to sacrifice his time to make a difference.
However, it takes more than one man to make the difference. Millions
of people, from volunteers to public protesters, take their time not
to just work on some bigger goal, but to inspire fellow peers and to
show followers the goodness of bringing change to society and the
world. Those who work that don't show compassion over orders will
just transverse right through the pinwheel. My principle has shown me
his reasons and dedication by setting himself as a good model and
working to make a huge outreach to the community. Because of his
actions, I am proud to be volunteering among my benevolent friends,
and I am proud to be part of the never-ending pinwheel of volunteers.

As stated earlier, convincing yourself to become a volunteer by visually
seeing the world does not carry as much commitment as being inspired
or following a good role model. Coming from a middle-scale wealthy
family, I find it most challenging to have the courage to feel humble
by observing proletarians living peripheral to me. It's very
important that we preform the obligation of passing down our
commitment to new generations. Our mentors' dreams can only become
realities by those who can make anyone soak in spirit like a sponge.
My elementary school principle, among others, may have not been great
enough to make history individually, but together volunteers have
changed the world. Everything that resembles a brighter change in the
social caste system can be credited to the spirit of volunteerism.
Like a hierarchy, the man or woman who came before my principle has
passed down the spirit of volunteering to him, and now I am being
given the spirit along with many more of those whom he inspired. As a
receiver of this spirit, I am committed to let go of my ambiguous
desires and to take part in the larger world of change. It makes me
glad that I can pass this spirit to youth whom I inspired to give
those in need hope.