Name: Jameel Nemri
From: Chicago, IL
Grade: College Freshman
School: University of Illinois at Chicago
Votes: 0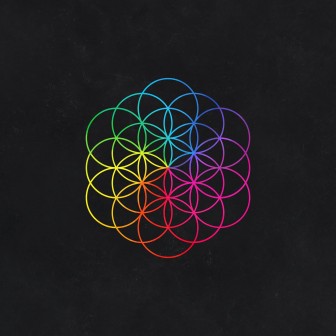 Volunteering is defined as a person who freely offers to take part in an
enterprise or undertake a task. However, to me, volunteering is an
opportunity to go out and learn and explore things that you had no
knowledge prior to this experience. Volunteering gives us as people,
a chance to learn more about different communities, but also gives us
the chance to step out of the traditional classroom and go out and
gain knowledge through experiencing people and cultures. As a college
student myself, going into my second year this fall at the University
of Illinois at Chicago, I believe volunteering experiences are very
pivotal to our success.

             In the summer of 2016, I worked for the Chicago Cultural Center which is
located right across the street from Millennium Park, which is one of
the more popular locations in the city of Chicago. To be more
specific, I worked within the Department of Cultural Affairs and
Special Events, and we took care of all events planned and sponsored
by the City of Chicago. Events such as Taste of Chicago, Blues fest,
Air and Water show and much more. This job gave me the opportunity to
travel out into the city every single day and gave me the chance to
experience different cultures and people. This job however was not
just all about work, but volunteering as well. I volunteered anywhere
between 5-10 hours a week. I was offered to volunteer and work the
Taste of Chicago for one of the days throughout the duration of the
event. To me, this sounded overwhelming, considering it is the
biggest food fest throughout the country, however, I knew it was an
opportunity that I could not pass up. This experience was a true eye
opener. I mainly passed out maps to people attending the taste and
directed them to the areas they were looking for, however, I noticed
all the different kinds of people that are out in the world by
sometimes even engaging in conversation with them as well, which was
challenging considering that some people were at times rude. I paid
attention to the personalities of people, some people say thank you,
and some people say nothing and walk away. In a way however, by being
in such a large setting of people, I couldn't help but realize the
great deal of power and potential we have when we come together. So
many different cultures are all gathering to enjoy an event, where
there is no hate, but just positivity flowing all throughout. No
matter what zip code, economic status, family life, sexual
orientation, or employment status that we have, we are all equal. A
volunteering experience as simple as just being at an event assisting
and engaging in conversation with different kinds of people for a
couple of hours really gives you a perspective of how powerful we are
when multiple communities come together as a whole.