Name: Elizabeth Gumula
From: Clarks Summit, Pennsylvania
Grade: 10
School: Scranton Preparatory School
Votes: 182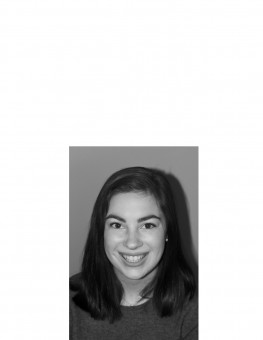 In
my life, giving back to the community and being a woman for others is
something I hold very close to my heart with an immeasurable amount
of respect and admiration. In my own experience, volunteerism has
never been about the amount of hours needed, but the amount of love
you give. Most recently, I have tested those limits in the most
unexpected way. In January, I was informed that my former elementary
school would not have a spring musical, something that simply broke
my heart. As a rising senior planning on pursuing a career in
theater, I remembered how at that elementary school is where my love
of theater began. Without that program, I would not be the person I
am today, and I could not let the students with that same potential
be disregarded or have their talent wasted. Within a month I, as the
director with a dozen other alumni, had the rights to a musical and a
working company ready to save the show.
What
was to follow was an infinite amount of joy for everyone involved.
Over the next month and a half, I spent ten hours a week at my middle
school rehearsing with thirty-two fifth through eighth graders to
present "The Music Man, Jr.". Marking my directing debut, it was
daunting to prove I was 'enough' and I struggled constantly to
find funds for our program, secure a venue, and gather all the items
necessary to put up this show along with balancing school and another
show I was performing in. The most difficult aspect of my volunteer
work was showing up and and always being 100% for my kids and to be a
positive role model for them.
Now
almost four months after the curtain fell on this monumentally
important show, I am reminded each and every day that I am enough,
and I don't think I would have believed this without the children I
worked with. Knowing that I gave them a voice and a change to express
who they are onstage when they otherwise would not have been able to
humbled me to no end, and truly touched my soul like no other
experience.
Even
today I keep them close to my heart. Most recently I reached out to
the principal to ask if I was allowed to come back next year. When
she said yes, my heart nearly burst. That is that missing key to
volunteerism that you can't feel when you're completing service
for hours to write down on a form. That is the feeling you receive
when you don't go looking for it or any recognition for your duties
at all. What I believe is 'forward looking' is the legacy I leave
behind for these children. What they have gained is a respect for the
art of storytelling and the art of transporting an audience through
that storytelling, and in turn, giving back to their own community
and making a difference in their own way.