Name: Destinee Williams
From: Louisville, Kentucky
Grade: 10
School: Central High School
Votes: 0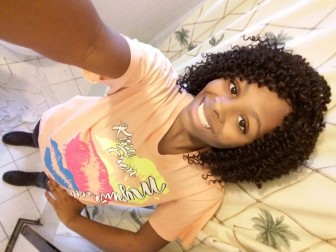 For the past two years I and my family have volunteered to feed the homeless at the
Brown Hotel. We started to feed the homeless because we knew the
struggle of not being able to eat on occasions and we wanted to help
other people so they would not have to face this problem. When I
volunteered I would help prepare the food and cook the food. One of
the main challenges that I found tok stumble apon was when were the
people that were there were going to get their next meal. When me and
my family thought about this we set up a Dare-To-Care program to help
families eat on a daily basis. While feeding families I started to
feel a glow inside me when I seen the smiles and heard thank you from
those I helped. I have learned these past two years that I should
appreciate the things that I have because someone does not have same
advantage as me.
The career that I plan to pursue connects with my volunteer focus. I plan to be a
nurse, I have dreamed of being a nurse as a little girl, and I am
going to make this dream come true. I want to help those who are
homeless and those who are not to stand on their feet with pride
knowing they will be good in every way possible. In my mindset
forward-looking means to never look back and aim and hope for the
goal you set for yourself. The change that i wish to find in my
community is for more people to volunteer in community service and
put love and care back into their communities. If i were to look back
ten, twenty or even thirty years from now I believe the volunteer
work that I did would make a positive impact in my communities and
open many doors for them to better serve my community in a variety of
ways.