Name: Daniel Betterton
From: Granby, CT
Grade: High School Sophomore
School: Granby Memorial High School
Votes: 0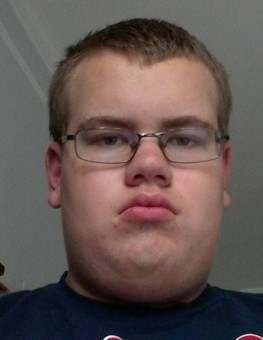 The area that I've chosen to volunteer in is peer tutoring. In my
sophomore English class, I learned of an opportunity to become a
writing tutor. My high school had become part of a University of
Connecticut outreach program that expands UConn's writing center to
many high schools across the state. At first, I didn't realize how
involved it would be. A few weeks after I applied, myself and the
other applicants entered a fairly rigorous training program that met
most of the school day for two weeks. We did team building
activities, talked about our writing styles, and learned how to be a
good tutor. After that, we began the process of actually setting up a
study room in the media center to become the writing center, which we
called "The Write Place". This involved being pulled out of
class, going in during study halls, and after-school work. By the
start of the second semester, we were ready to open. Writing tutors
went to the writing center a few days every week during study halls,
which was about two hours every week. We would help anyone that
showed up. I did this every week on Monday and Friday during my 4th
period study hall, which was the only one I had, until the end of the
year, and then every Monday and Tuesday during my only study hall for
all of my junior year. Writing tutors were also required to attend
freshman orientation as a guide, attend a field trip to UConn, and to
help train a new batch of tutors. It also allowed me to become an
individual tutor to a struggling student. At first, I really had
trouble with teaching the students that came into the writing center
rather than just fixing their essay. However, it was a rewarding
experience. I was able to help students transform from struggling
just to keep up with their workload into enjoying their classes. I
eventually learned how to teach them how to become better writers,
which has improved my own writing as well. I don't know how much
being a writing tutor has actually affected anything beyond students'
performances in high school, but I'm hoping that I've helped at least
one person with more than that.