Name: Morgan Henderson
From: Oakley, CA
Grade: 10th
School: Morgan Henderson
Votes: 1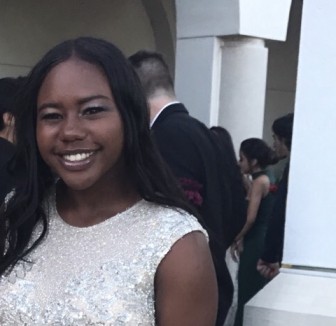 There
is Always Time

From my freshmen year of high school to present, I have volunteered and
continued to volunteer my time for the City of Oakley in various
ways. I never kept track of all the hours I put in with the Oakley
Youth Advisory Council.

However, this year I decided to track my hours to qualify for the
presidential service award. This year alone I volunteered over one
hundred hours. Being a part of Oakley Youth Advisory Council has
given me valuable volunteer experience and has helped my personal
development.

The Oakley Youth Advisory Council is a twenty-one-person council of youth
representatives that help plan and lead events in the City for youth
and their families and advise the City of Oakley on policies that
pertain to Oakley's youth community. Some of the events the council
puts together consists of: Youth Employment Workshop, Oakley's Got
Talent, Movie in the Plaza, Pizza and Politics, Special Ed Summer
Bash and more. Events that are put on by the council are fun but they
take a lot of effort, planning, and time to be successful.

The most difficult challenge faced in the council is getting a good
turnout from youth residents. One of our major focuses is on
marketing publicity to help our events be successful. During the 2016
to 2017 school year I held the position as clerk, currently I am
chairwoman for 2017 to 2018. I love being a part of the council
because it allows me to meet new people, help the community, and have
fun.

Being a part of the council as a member at large challenged me to speak up
and not be as shy. Throughout the years I went from not sharing my
thoughts to expressing ideas while sitting on the executive board.
Becoming clerk gave me more responsibilities, such as taking roll call and
taking notes at every meeting. The position as clerk introduced me to
the executive board in which sparked my interest in becoming
chairwoman. I enjoy planning ahead which is a form of "forward looking". I am
preparing myself for my future by being able to be responsible,
organized, a team player, and a leader. "Forward looking" for me
is being apart of different situations in the present that will
benefit in the future.
With my involvement on the council, I want to see more youth get involved in the community
to have fun and learn new things, there is always time for benefiting
the people around you and being the best version of yourself. Time
commitment can be scary for some however, I feel the activities the
council puts on is worth it.

The Youth Volunteer Award and Youth Employment Workshop for example, set
youth up to want to volunteer in the community and make a difference,
as well as prepare youth for the work force. I feel our events
and activities make a difference in youth and others by uplifting individuals and the community.