Name: Flynn Little
From: Austin , Texas
Grade: 11
School: University of Arkansas
Votes: 0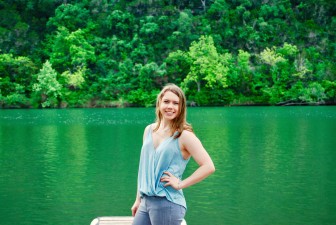 From those around me I have learned that you volunteer either because you
are selfless and want to help others or because it looks good on a
college application. Unfortunately, I was one of those kids that
started to get involved because I thought it would look good to
colleges and on resumes. As a way to get involved I became a youth
tutor with a local organization, Homework Help.
Homework Help is where kids in my community go to a local ice cream shop, Cups N'
Cones, to receive help on homework. The tutoring is completely free
and is runned by students from the high school I attended, Vandegrift
High School. In my junior year at Vandegrift, I helped kids with
their homework or studying or whatever schoolwork they needed
assistance with. Helping these kids was so satisfying to me; I love
helping them understand school and be able to grow and improve…it's
the best feeling in the world. I had no idea that I loved
volunteering and it's way more important and satisfying than words
on a application. I wanted to do more answering this passion, I
became a Homework Help Officer, a leader in charge of the weekly
program my senior year.
As Homework Help Officer, I basically ran the whole program. I would set up, assign
tutors and also be a tutor every thursday night. One of my biggest
challenges with Homework Help is the time commitment. It took up a
ton of precious studying and homework time that I needed for my own
schoolwork. Therefore, I made a schedule to get my work completed so
I could continue to tutor and pass my own classes as well.
Homework Help has changed me and made me into a better person. It has opened up my eyes
to the wonders of volunteering. It has taught me skills such as: time
management, accountability, and being an effective communicator. Next
time I volunteer, I am doing it for the people who need it and not
for my resume.