Name: Christian Kind
From: Madison, Wisconsin
Grade: 7th
School: Milwaukee High school of The Arts
Votes: 0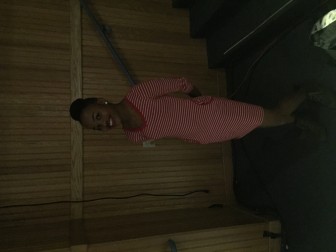 Volunteering gives you a sense of purpose and is not only good for
your conscious but career as well. It is an experience that is
beneficial to your lifelong career. I personally have done volunteer
work at homeless shelters and at various churches. Throughout my life
my mother has raised me to have the mindset that putting yourself
forward to help others is virtuous and too not always expect to get
things in return. I value helping others, as it adds a sense of worth
to those in need. I strongly believe that the true act of kindness is
through aiding others.
As a child, I remember during holidays my mother would gather my
cousins and I and take us on a little trip to the homeless shelters.
We would pack lunches filled with sandwiches, fruit, and water
bottles. During the summer, we made sure to supply extra water
bottles to combat the homeless from becoming dehydrated. My mother
would drive us around town to many homeless shelters nearby or we
would pass out items to homeless people on the streets. Usually, we
went Monday thru Wednesday and sometimes even Sundays for about 1-2
hours. We volunteered and aided the homeless of Southern Nevada for
18 months. The hardest part about being a volunteer for the homeless
was understanding how to handle the different personalities. Some of
the people were difficult, because they would have negative attitudes
and some did not want to be helped. There were some incidents where
the people would throw tantrums and we would have to leave. Although
situations like that occurred, I didn't regret helping those
individuals.

An additional noteworthy volunteering I have done during my life was
assisting the members of my church. Living Grace is a small community
church that I attended since birth to middle school age years. I
began as a teacher's assistant at the age of six until I was twelve
years old. Every Sunday morning at 9:30 a.m., I would assist my
grandmother in helping teach children for an hour at the Children's
Ministry. The work consisted of me having to watch over the children,
help with Bible lessons, and clean the room after everyone had left.
As a volunteer, it was my duty to ensure everyone continued to stay
on task while my grandmother was busy with another child. The biggest
challenge doing this job was being able to multitask and enforce
leadership. At the time, volunteering with the children showed me the
path I desire in my adult career and that's to become a school
teacher. From this position, I have learned that volunteer work can
be beneficial in many ways, especially career wise because it can
mold you into finding success. It taught me how to be a leader and
consider the role of being an example for others to follow. I learnt
that leading by example influences & encourages others around
you.