Name: kayla benavides
From: yaphank, New York
Grade: kb090100@aol.com
School: kb090100@aol.com
Votes: 0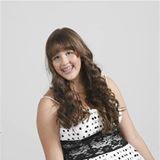 Volunteering has become a part
of me. I volunteer for many different causes for different reasons.
But the biggest reason why is because of how it affects people and
how it makes me feel good inside to know I might have made a
difference.
I volunteer for many different
things. Some times its things like face painting little kids for
their third grade picnic, other times it's volunteering my time at
the middle school to spread awareness about decision making and drugs
and alcohol. What I volunteer for is never limited. I jump around
from cause to cause hoping to make a difference. I volunteer whenever
I see the opportunity. I find that the causes don't really change
for me. In the end all volunteer programs are for the goal of helping
the earth and other people. For me I feel that as a volunteer you are
responsible for making an effort. Anyone can be a volunteer, but it's
the people who put the effort in that makes all the difference.
Sometimes the biggest challenge is making the time for it because
being a high school student or a person who has a job makes it
difficult at times to get up and volunteer all the time. But the
challenge is worth it. Even when I'm juggling my schedulable around
to be able to volunteer, I know that that effort is going to result
in a smiling face. Those smiling faces are what makes al the hard
work seem worth it in the end of that long day. Being a volunteer is
hard work and I've learned it time and time again. I've also
learned that it makes all the difference to the people it affects.
While in some volunteer things you can't see what it's really
doing but the outcome is there. I have always helped out with my
schools blood drive. I've made sure people had snacks after they
gave blood so that everyone was okay. I also have made sure the
people knew where they were going to donate blood. This year I have
seen the positive impacts of that volunteer. By me helping make the
blood drive run smoothly I know lots of blood was received. That gift
of blood helps so many people, like my grandpa who needed some.
Although it may not have been blood from my blood drive knowing that
that blood might help someone like it did my grandpa is an amazing
thing to think.
While volunteering is not for
everyone they are the little things you can do like throw out garbage
you see on the sidewalk or by giving an umbrella or a coat to a
homeless person. These acts may only affect one person at a time but
that one minuet of effort could change the world if everyone did the
one small act. SO for any one reading this essay, please volunteer
for even if you don't see the affect know that it changes lives no
matter what the case.