Name: Danton Faulkner
From: Kingston, OK
Grade: 11
School: Faulkner Home School Academy
Votes: 0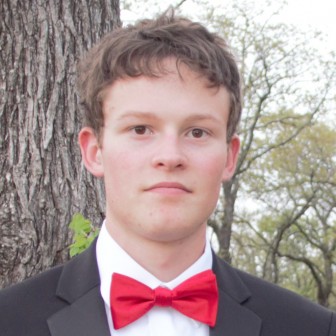 Over the past several years, I have volunteered in different organizations
and for different events. I started out volunteering when I was a
child, helping at the county level Relay for Life, the Reuel Little
Run, and the Sandbass Festival Run. Both runs are local annual
events. I helped with registration and setting up water stations.
One of my favorite organizations I volunteered for was the Oklahoma
National Guard when I in sixth grade. I helped the soldiers prepare
for drill weekends, inventory, maintenance of grounds, and cleaning.
I volunteered at the National Guard because our soldiers are very
important to our country. What better way to support our soldiers
than helping them. I volunteered approximately 200 hours before it
closed down in our community.
I have volunteered with Boys Scouts of America since 2013, I have
volunteered hundreds of hours for summer and winter camps, and other
special occasions. I have worked in the kitchen, assistant at
C.O.P.E. (Challenging Outdoor Personal Experience) Course, Merit
Badge Counselor, guiding, and directing younger scouts, and was
on-call all hours during camps.
I was home-schooled during my high school years and was fortunate to
join a group called ACTS 20:35 after the bible scripture. Every month
we volunteered a minimum of three hours to help with local
organizations to include volunteering for the Conner McDougall
Miracle Run working water stations and registration, volunteering at
the Ardmore Veteran's Center, HFV Wilson Center serving pancakes to
senior citizens and helping with the Black and White Ball. We also
delivered cookies and fruit to the Ardmore Police Department and Fire
Department. Other areas I served in were the Ardmore Soup Kitchen,
Ardmore Salvation Army, and the Oklahoma Blood Institute – Ardmore
location. I also helped at the Ardmore Animal Shelter, walking the
dogs and showing them companionship.
Helping others is just the right thing to do. Helping others giving you a
pleasure that I do not think you can get from anything else.
Volunteering is also something that helps programs succeeds, it helps
people and organizations reach goals, and sometimes activities would
not happen. For example, a lot of runs is a fundraisers for something
or someone. In our community, the Reuel Little Run benefits our local
hospital, if we did not have volunteers, the run would not happen.
The organization would not be able to pay all the people needed to
help the run be a success.
I plan to always volunteer, sometimes I cannot volunteer as many hours
as I would like too. I have learned how important volunteering is. I
am going to college for Gunsmithing Technology. In the past, I have
worked and volunteered at the Boy Scout Camp on the Gun Range
teaching gun safety to younger scouts.
Forward looking is the future. Guns will always be around. Gun safety will
always be important issue for children and adults. I will happily
volunteer to teach anyone the importance of gun safety now and in the
future, no matter what I am doing.