Name: Nikoli Hovorka
From: Plymouth, MN
Grade: Junior
School: Robbinsdale Cooper High School
Votes: 0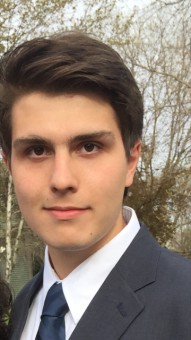 As a member of my high school's National Honor Society chapter and the
Boy Scouts of America, I've volunteered for a number of different
programs and events throughout the years. However, the service I
believe to have been the most impactful and inspirational was
volunteering for the Hennepin County Fix-it Clinic. The program hosts
5-hours events once or twice a month in different community centers
around Minneapolis, in which people come in with appliances,
technology, machinery, apparel, etc. that need repair. As a volunteer
with my father, our responsibilities were to assess the repairs
needed, and assist the attendees in fixing the problem themselves.
Our program coordinator stressed that instead of simply repairing
whatever it was the person brought in, it was imperative to also
teach the attendee how to fix it themselves. This became one of the
more difficult challenges I faced in this volunteer effort, as I am
more interested in problem-solving than I am in teaching others that
skill. I gradually became more skilled in this however, and once I
was able to better teach the attendees I quickly realized how much
more fruitful this volunteer service was.
While most of my volunteer experiences stopped only at 'giving a man a
fish', i.e. working at Feed My Starving Children or various
fundraisers, this program worked further to 'teach a man to fish'
by encouraging volunteers to teach problem solving skills. I was able
to educate others on how to use power tools and sewing equipment to
fix their problems, which ensured that the attendees could better
make repairs themselves. I believe firmly that the future of
volunteer service can be found within the Fix-it Clinic; where all
volunteer programs aim to permanently fix societal problems rather
than make an attempt to mitigate their symptoms. Simply fixing a
couple people's appliances would be akin to using a lawn mower to
trim down weeds that would inevitably grow back, while the education
component of the Fix-it clinic is more along the lines of pulling a
weed out by it's roots, thus ensuring it can never grow back.
I am of the opinion that volunteer programs and charities can become
much more productive if they tackle the issues they wish to solve in
the same way that the Fix-it Clinic has; the use of education to
encourage consumers to repair products themselves is truly the most
'forward looking' of endeavors that volunteer programs aspire to
accomplish. I hope to continue working in 'forward-looking'
volunteer programs such as the Fix-it Clinic, so that my efforts
truly do make an impact that I can return to years later and still
notice. All in all, I learned most of the absolute importance in
problem solving; if change is truly to be achieved within the world,
it is imperative to look for the roots of the conflict and always aim
for a permanent solution.