Name: Kayla Matthews
From: Zion, Illinois
Grade: sophomore
School: Zion Benton Township Highschool
Votes: 0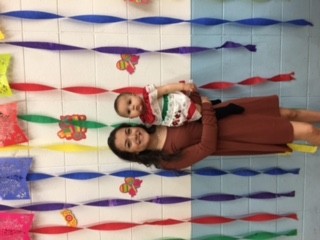 I
am a strong believer in helping your community. Volunteering is not
only beneficial to others but also to yourself.
For
years I've volunteered at my local animal shelter. I love animals
and seeing how happy they get when they see me makes everything worth
it. For 14 years my pit-bull Rocko was my best friend. Before I was
born, my parents purchased Rocko from a friend whose dog was on her
7th
litter. As I heard stories regarding dog brutality, especially for
pit bulls, I wondered why does this happen? Since my community is on
the poor side, I heard people could not always afford to feed their
dogs. I soon knew I wanted to help.
I
volunteer at the shelter a couple times a week for at least an hour
walking the dogs. I'm responsible for carefully taking the dogs out
of their kennel and keeping them out of contact with other dogs. I
also have to pick up their feces while I'm walking them. I walk
them outside in a big courtyard and then put them in an enclosed area
so they can roam free. I also try to play games with them like fetch;
however, most of them are never interested. My biggest challenge as a
volunteer is leaving the dogs at the shelter. I wish I could adopt
them all and take care of them. I create bonds with the dogs and
seeing the same ones there every week makes me sad. However, seeing
how happy the dogs get when I take them out for a walk is my biggest
satisfaction. Dogs genuinely love humans and knowing I can make their
day better by spending time with them is a reward in itself.
I
have learned many things from this volunteering position. My
communication skills have been enhanced as I attempt to teach my
family, friends, and community members to neuter/spay their animals
and to rescue instead of purchase. I have learned not to judge or
blame others as there are many good people who have tough choices in
life. Giving up their animals is one of the hardest and best decision
they may have to make. I know I have made a difference as I am proud
to say my new family members, Frankie and Sahara, were rescued
instead of purchased.
I've
always wondered what goes through people's mind when they torture
animals or breed them for money. This is one of the reasons I want to
become a psychologist: to figure out why people think the way they
do.
In
the future I know my volunteering made a difference because I am
educating the people around me to adopt from a shelter and not buy
bred dogs.