Name: Maria Bosco
From: Cranberry Twp, Pennsylvania
Grade: 10
School: Quigley Catholic High School
Votes: 0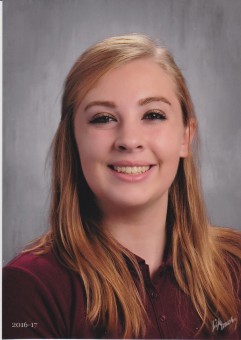 Volunteerism is one of the greatest forms of self-sacrifice. It is when a person
gives completely of themselves and their talents to aid someone in
need, asking for nothing in return. I had never truly understood the
great reward and satisfaction that volunteering provides until I
began to volunteer at the Bethlehem Women's Shelter. After almost
five years of volunteering there, I can say it has been one of the
most rewarding experiences of my life and has helped make me the
person I am today.
I heard about this amazing opportunity when I was in eighth grade from
a woman in my parish who volunteered there often. She said she could
use some extra help preparing dinner for the women there and my mom
and I agreed to help. A few days later, after purchasing the required
food, we drove to the women's shelter and began to prepare dinner.
One thing I vividly remember was the faces of the women when we
arrived. They were so excited to see us and were happy that people
cared enough to bring dinner to them. Many even volunteered to help
us set up! It put so much joy in my heart to see how grateful and
joyful all these women were, despite what they had gone through.
Once dinner had been served I was told that the volunteers were encouraged
to converse with the women in the shelter. This concept scared me a
little because I am a very antisocial person and am not good at
starting a conversation with anyone. I went out and attempted it
anyways and to my surprise the women were very considerate and
extremely easy to talk to. I learned so much about all the hardships
they had to face and it made me so grateful for the life I had been
given. Each one of these women deeply touched my heart in their own
way.
Since it was around Christmas time our parish group decided to pass out
small gifts to each of the women before we left. The gifts were very
small and simple, like a toothbrush or a box of tissues and I felt
bad we could not give them something nicer. To my surprise, the women
were so grateful for these small gifts. They looked at the toothbrush
like it was a piece of gold. These women enjoyed the small things in
life and were so happy that someone thought to buy them a gift that
Christmas.

Going to that women's shelter I thought that I was going to be helping
the women there; but on the contrary, they helped me more than I
helped them. As an aspiring nursing major, these experiences have
taught me how to relate to people and assist them the best way I can.
I am so grateful that I have the opportunity to do this work and am
appreciative that I not only touched the lives of others, but that
they touched mine as well.