Name: Kelly Perez Pagaza
From: Lancaster, California
Grade: 12th
School: SOAR High School
Votes: 22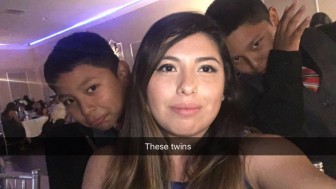 Writing an essay about volunteerism is a common topic for essays. Since I volunteer daily
by reading to kindergarteners, this would be an essay topic to write
about. I'm not just going to tell you a story and be done with the
essay; I will share to you my experience and the words of wisdom I
received by a little boy. I won't be writing about any old story; it
will be a story from the hearts of children.
As I mentioned before, I read to kindergarteners before their class
ends. I usually read to them 3 times a week and I sometimes go to the library to help the
librarian read to other children. I've done this for about 2 years
until I had to stop, because the school I usually volunteer doesn't
want high school students coming in to help anymore. Of course, I was
devastated that I couldn't see my new kindergartener friends, but I
respected the school's new rule. My responsibilities were to read to
the children and to also teach them how. It was amazing seeing little
kids learning how to read and write. It reminds us that we used to be
like them; everyone used to be little kids that go to school to learn
something new; yet, these kids have something greater in life stored
for them. There was only one challenge I faced while doing my job;
the challenge was transportation. I was an early freshman and I
didn't have my driver's license. My parents always worked, so
sometimes it was difficult to have them drive me to the school. I
usually don't focus on the negative; I focus on the positive. The
satisfaction I received is seeing children read to ME the book and it
makes my heart melt. Observing this moment shows me that I am making
a difference in this kid's life. What I learned from volunteering is
that anyone can make a difference in a child's life. Children are our
future. They will be entrepreneurs, doctors, or even famous authors.
Volunteering is something that is not mandatory and it influence
others to help out too.
After volunteering for these children, I took an interest of becoming a
teacher. I love kids and I like to tutor other people about subjects they don't know.
Whoever is reading my essay right now, you love to volunteer and
there's nothing greater than seeing someone that you helped smile.
All of us have other important things to do instead of volunteering,
but it isn't a problem for us Youth Forward candidates. We applied,
because we had a story to tell; A story that will live on in our
hearts. In 10 or 20 years, I want to go back to that school and
relive my glorious days as a volunteer. We all have a passion about a
job we love to help out on. If an obstacle comes in your way, it
won't stop you from doing something that you love.