Name: Jasmine Davis
From: Brooklyn , Ny
Grade: Junior
School: Howard Univeristy
Votes: 0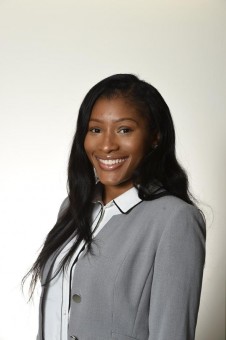 Jasmine Davis
My name is Jasmine Davis and I am a Junior, Political Science major at Howard University. Howard had
always been my dream school and the perfect place I imagined myself
away from home. One of the many reasons I love Howard so much is
because of the opportunities students have in giving back. One of my
favorite programs that I enrolled in is called Alternative Spring
Break. As many colleges students usually spend their spring breaks
going on vacation or relaxing I spent mine volunteering in the local
community.
Alternative Spring Break is a program that allows students to give back and help communities in
different states. I got chosen to help in Washington D.C., and the
initiatives were homelessness and mentoring high school students.
Before the program began I found myself becoming worried. I was sure
that this was the best program for me but I wanted to truly fulfil my
desire of being a help to someone.
As the week began, we attended Dunbar high school every morning. In the beginning, it felt as though
time was being wasted. The students were not being very receptive and
they took us as joke. As we continued to come back they began to ease
up and truly listened to what we had to say and the advice that was
given. We gave advice and insight on college life, financial aid,
different scholarship opportunities, and time management skills. It
brought me great satisfaction in knowing that high school students
that once saw college as an imaginary fairytale land were actually
considering in enrolling.
Our second initiative was homelessness. We helped by volunteering at a local boutique that gave
to those in need. I specifically helped in the area of packaging bags
and assisting in picking out business casual attire for those seeking
jobs. This also brought great satisfaction. Being the cause of a
smile on someone's face was priceless. This specific initiative
also taught me a lot about humbleness and being grateful. In many
instances, I'm always seeking out the newest gadgets or fashion,
and this taught me a lot about being content and thanking God for
everything I do have.
I plan on being involved with Alternative Spring Break for the rest of my time at Howard
University. This year I am actually hoping to get chosen for the
steering committee. It would be an honor to be as much help as I can
to such an impactful and life changing program.