Name: Daybelis Gonzalez
From: Chicago, IL
Grade: Junior
School: Loyola University
Votes: 0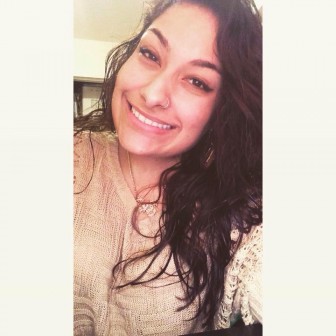 Daybelis
Gonzalez 08/15/2017
Loyola University
Youth Forward
Scholarship 2017
For
the past four years I have volunteered at Barreto Boys and Girls
Club, an after-school program for at-risk youth. Barreto helped shape
the person I am today when I was growing up. I knew the impact that
it had on kids that would otherwise turn to the streets or other
negative influences. When I graduated college and moved back to
Chicago, I decided to give back to the organization that had such an
impact on me.
Every
day I volunteer from 2 to 4 hours. When I started, I was in charge of
tutoring kids from age 5-14 in math and writing. Now I have
transitioned to volunteering in the teen center. At the teen center I
help out with tutoring, resume writing, and college applications. If
we have special events going on, like workshops, I will stay a couple
of extra hours to help parents with resume writing as well as to fill
out scholarships.
My
biggest challenge as a volunteer is hearing the difficult stories
that the club members entrust us with. Growing up in certain
neighborhoods can be challenging and sometimes tragic. I also find
this challenge the most satisfying because I grew in similar
circumstances. Because I can relate to the club members, I know that
they find motivation in my story. These stories have had an impact on
my future goals and perspective on life. I learned that the best
outlook to have is that if I can impact at least one kid, it makes a
world of a difference.
When
I think of "forward looking", I see an image of using past
experiences to create change through innovation. Volunteering at
Barreto Boys and Girls Club helped me to "think forward".. I
want to start a nonprofit organization that is representative of
people that have been marginalized or pushed to the side in our
world. I want to offer workshops and a platform where youth in urban
settings can showcase their artwork and collaborate with other
students on issues ranging from disabilities to street violence and
everything in between. My main target in this idea would be after
school programs and public schools. This idea along with my future
experiences would open the path for new business ventures and
opportunities to offer employment to people who are not as
represented. It will leave an impact on kids that feel
underrepresented and give them a platform to know their potential. I
want people to celebrate their differences and use them as tools of
empowerment instead of seeing them as barriers.
If
I were to come back to my neighborhood 20 years from now, I know that
my story and my help will have shaped the lives of some of the club
members. I envision some of them impacting the community in positive
ways, but also hearing stories of those that left the community and
are changing the world. Even if it's one club member, I will know
that I made a difference.