Name: Max Anthony Klier
From: Flagstaff, Arizona
Grade: Sophmore in College
School: Northern Arizona University
Votes: 58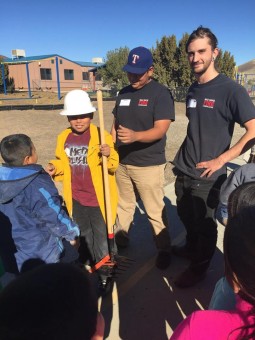 Max Klier
6/11/17
Youth Forward
Scholarship Essay
Hello! My name
is Max Klier and I want to share with you some of my volunteer
experience. In the past I used to volunteer with Intermountain Search
Dogs. Here I'd volunteer every Saturday for 2 hours for about 3
months. I played the role as the "victim" for the dogs in
training. I'd go hide in the woods and wait for the dogs to come
find me. Last summer I volunteered at the local arboretum where again
every Saturday I'd spend about two hours helping out on whatever
projects they had going at a time. One project was the planting of
milkweed to provide migratory monarch butterflies with food during
their travels. Currently my time volunteering is spent in education
outreach to elementary school kids. I am vice president of Norther
Arizona Universities S.A.F.E. club (Student Association for Fire
Ecology). Our club has done multitude of community service, from
trash clean up from a local scenic site, to raking leaves in the
neighborhood, we have made a great impression amongst the community.
My main focus has been in educational outreach. Here I go to
elementary schools and libraries and teach kids about our fire
adapted ecosystem. I teach them how fire effects the land, how we
have changed the land by removing fire, how we manage the land with
wildland firefighting, and how some plants need fire to remain a part
of a healthy ecosystem. I have gone to four schools and two libraries
to do this outreach. I do this because I think the first step in
changing the world for the better is by first educating our youth.
With increase concerns in global warming, I feel it extremely
important that our youth has this empathy and understanding of the
land. If we can establish a sense of sentimental importance to the
earth in our youth, then hopefully they carry that on as an adult and
further pass the torch. I feel our school system has removed nature
from the curriculum and that it is my job to reverse this.
My responsibilities as a volunteer have been as teacher, creator, and
manager. The greatest challenge I've had is getting other club
members as involved. Time is scarce, and having others as motivated
as me would greatly help better the program. But, even with the
struggles, my outreach program has been extremely rewarding. To know
that you were understood, respected, and that you inspired these kids
is a momentous feeling. It is why I will continue my outreach
efforts. Looking forward my job with the forest service will allow me
to further propel my outreach efforts. At the end of the month I will
be helping boy scouts obtain their forest merit badge by teaching
them how to manage the local forest.
I definitely think I'm making a difference. The dogs I help train
are saving lives, the milkweed I planted are saving butterflies, and
the kids I teach are generating a more earth friendly society for the
future.