Name: Miranda Johnson
From: Greensboro, NC
Grade: Sophomore
School: North Carolina Agricultural and Technical State University
Votes: 0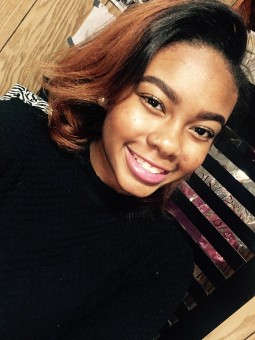 Miranda
Johnson
Due
August 1, 2017
Youth
Forward Scholarship
Volunteering to me is selfless actions of kindness that improves the quality of
people's life. I believe volunteering is not an obligation but, it
is doing things from the goodness of my heart. From a young age,
volunteering was already a significant part of my life as I was
exceedingly active in church and in Girl Scouts. The volunteering at
my church and Girl Scouts went hand in hand as it involved running
can food and clothing drives. Additionally, I was a volunteer at
Hands on Charlotte. As a volunteer there, I helped organize a store
for the homeless the enabled them to receive clothing free of cost.
Touching peoples heart always gives me a heartwarming experience
which gave me the inspiration to continue to find ways to make an
impact in someone's life.
Every year I tried to immerse myself in as many volunteering opportunities
as possible. This determination led me to become a teen volunteer at
Carolina's Medical Center. I chose this opportunity to make a
difference in someone's life as well as discover if this career
path would be of my interest because of my passion for helping
people. During my time as a volunteer there, I assisted nurses with
tasks around the hospital and became an amateur caretaker for
patients by providing them with warm blankets, water, and discharging
them from the hospital. However, I was not able to enter certain
patient's rooms for health reasons. Lastly, I helped set up and
prepare patient's rooms after they received surgery. Because of my
empathetic nature, it made it difficult to see others in pain. I was
forced to develop a thick skin and an optimistic attitude that in
hopes it would make a patient's day. I was fortunate to be a
volunteer there for 3 years. Even though I discovered I did not want
a career in this field, this experience helped me grow because I
realized how giving is just as fulfilling to me as the person who is
receiving it.

            As I progressed to college, I found new opportunities to volunteer within my organizations. In the
organization, I am a member of, Ladies of excellence, at a church we
were granted the space to provide food for the homeless. It was truly
an eye-opening experience that reminded me to further humble myself
and be grateful for what I have. Every volunteering experience I
engulf myself in molds me into better version of myself every time as
the new lessons I learn promote my growth. Volunteering has been
instilled as a great value of mine and as I evolve, I will make sure
I incorporate it in my life.