Name: Zachary Allen Barnes
From: Whitehouse , Texas
Grade: 10
School: Whitehouse High School
Votes: 0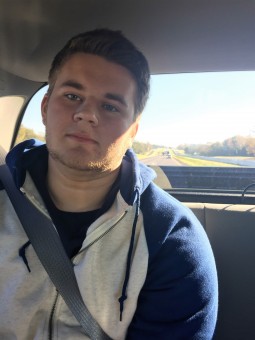 Youth Forward – Volunteerism
Unfortunately, my generation sees a population of people in many
types of need. I feel that there is really no excuse for those of us
who are not in need to offer at least our time to help. Volunteering
has given me an extreme amount of satisfaction over many years.
Special needs
I have focused much of my time volunteering for organizations helping
special needs kids.
In July of 2013, 2014, and 2015, I assisted with the Jacksonville,
Texas, Special Needs Rodeo. In volunteering, I was responsible for
choosing a child as a "buddy" for the day. As a buddy, I formed
a friendship with a special needs child so that they trusted me to
help them learn how to ride horses. The event is only one day a
year, but a day full of great personal satisfaction. Watching these
kids go from fear to fun is very rewarding. In East Texas, the heat
at this time of the year is extremely hot so it's challenging to
take the heat out of these kids' minds and focus on having fun. By
the end of the day, neither of us is ready to go home.

Also, in 2015, I volunteered to be a special needs baseball coach for
the Rose City Youth Baseball League. Many of these kids were both
physically and mentally handicapped so it was a huge challenge to try
to teach the game. However, we had so much fun that summer! My most
memorable moment came when my player hit is first ball without a tee!
The joy in their faces when they have these experiences is something
I won't forget.
volunteer football coach
A prime example of volunteering in a field you are experienced in and
love is being a volunteer sports coach.
I have been a volunteer for my town's youth football league for
three years. Teaching the local youth how to play the game and
celebrating our victories is something I take tremendous pride in.
The only challenge is sometimes the parents only focus on winning,
which is not our goal. I have learned patience and being a role model
on and off the field for our youth.
community outreach
Participating in repairing homes for our older citizens living in
poverty was a difficult but rewarding task as well. In June 2015, I
volunteered for a church that was painting and repairing homes. It
was my responsibility to build a wheelchair ramp for an older member
of our community. Even though I was not skilled in the carpentry
area, I found it easy to learn and a great accomplishment.
volunteer focus
I hope to be a psychiatrist and continue to help who I can in social
work. I believe I am off to a good start with the volunteering
efforts I've given. Already I can see how I've impacted these
youth, as when I see them their eyes light up as someone they can
call a friend.