Name: Samantha Rodriguez
From: Clver City, California
Grade: 10th grade
School: Animo Venice Charter High School
Votes: 67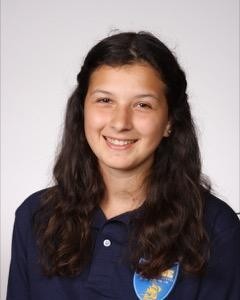 Samantha
Rodriguez
June
13, 2017
Volunteerism
Volunteering brings a huge impact upon everyone. There are many volunteering
opportunities that I have taken advantage of to help within my
community. I have helped the homeless, gift wrapped for the
unfortunate children, and gave out medals for those that participated
in a cancer walk. Volunteering makes an emotional and physical impact
among others. Emotionally because it shows unfortunate families that
others are able to support and welcome them to the community.
Physically because the items creates a better support system for
those that are in need. For example, a way to help the homeless was
to pack up food and clothes for them during the winter. Over
six-hundred people donated items that were not being used towards
them. Now, it seems like a small amount of people, but at least there
are people who have huge hearts to give their time to help others.
Adults have jobs and some have children to take care of, so the fact
that some took time off to help the homeless means they care about
the less fortunate. The little things could mean a lot for the ones
in need. A good support system makes people hope that they have a
chance to survive whatever they are going through. Another example
would be the cancer walk. At first my family and I participated in
the walk because my Aunt was diagnosed with Ovarian Cancer. Arriving
to a place filled with other supporters made us feel better that we
are not alone of fighting this battle. Being their felt like an
extended family because many people were there to help other families
get through such difficult times. After my first few years of
participating in the walk, I thought I should volunteer to see the
other side. It was even better because the time the volunteers put in
to make everything look so beautiful just made my mind blow. We
setted up gift bags, games, and fun booths for everyone to enjoy. The
cancer walk and the people who helped put the whole thing together
really made everyone feel welcomed. Being fourteen at the time,
showed me that I wanted to put smiles on people's faces, and show
them that they are not alone. Volunteering is a great aspect to show
interest, support, and friendliness towards a sorts of people.