Name: Anisa Bahizad
From: Northville, MI
Grade: 12th
School: Northville High School
Votes: 0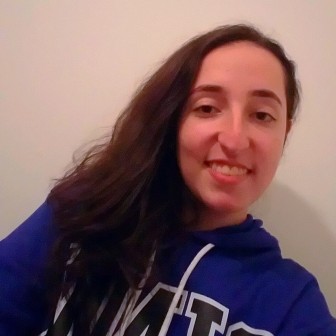 Anisa
Bahizad
7/31/2018
Everything
In Between

The
area I chose to volunteer in service projects of every kind. From
teaching children virtues classes for food banks. From worker bees to
ranking leaves. I chose to volunteer for all these areas because each
has a different impact on different community around me, so I can
make even more of a difference in the world. I volunteer for all
these things when they are offered. Certain organizations only allow
me to volunteer for them 1 every 3 months or, so organizations allow
me to volunteer every weekend. Over 3-years I have done over 100
hours of volunteer work. My responsibilities vary depending on what I
am doing. When I am doing virtue class I prepare the lesson, get the
materials ready, and teach the children, this is what I take charge
in and I run this. while when I am doing worker bee or doing a
cleanup or volunteering at a school event my responsibilities are
whatever the person in charge instructs me to do. It could be
cleaning something to setting up the booth or whatever else they need
help with. My biggest challenge as a volunteer is there is not a lot
of people who want to volunteer. There are a lot of people in
Michigan however everyone would rather be spending their time doing
other things instead of helping their community. Volunteering gives
me satisfaction because I know that I am making a difference in
someone live. I can slowly make a difference in my community and the
world. Volunteering makes me feel like I worth something bigger than
myself. My intent in medicine and children and my career path to be a
pediatrician has influenced the kind of volunteer world because I
have constantly done children classes and volunteer at hospitals and
doctors' offices to get more hands-on experiences that will impact
others. I have learned from my volunteer position from children class
that you need to be prepared. I needed prepare the lesson ahead of
time, so the lesson would be benefit to them. From volunteering so
much I have also improved on my time management skills and am able to
now do more things in a short amount of time, which is very helpful
for future. "Forward looking" for me involves going to college,
to learn more about myself, to purse my career as a pediatrician and
own my own practice so I can make a direct impact on others' lives.
When I am in college I will join clubs that are volunteer based like
Rotary. The change I seek to foster by volunteering of various
organizations is uniting the world. When the world unites everything
will be better and with the help of others it will happen, slowly but
surely. I think all my volunteer activity would have made a
difference, especially children class, because people will remember
that you taught their kid important virtues. Even the smallest act
can make a big difference!