Name: Viviana Verde
From: Littleton, CO
Grade: College Sophomore
School: Colorado School of Mines
Votes: 0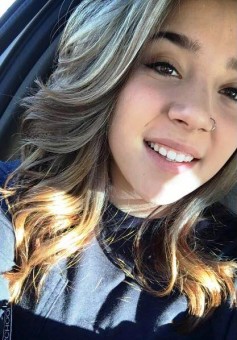 I
have been volunteering with the homeless for the majority of my life,
starting in soup kitchens and escalating to me mentoring homeless
youth in the area and tutoring them so they can perform well in
school. Alongside this, I have volunteered at the Jefferson County
Action Center, a food and supply bank in my area, with my local
Kiwanis club for six years as a member of Key Club International and
Circle K International. Volunteering with the homeless has inspired
me so much and has taught me to value everything I have. Alongside
helping me grow as a person, I help the homeless to give them another
chance at life. They all have so much potential to do good in the
world and they just need someone to hold their hand for the first
couple steps of the process. I have spent around two hours a week
volunteering since 2013 and plan to continue far into adulthood. Of
my years volunteering, I have definitely struggled with seeing a
woman, Betty, who I helped study for her GED fall back into drug
abuse and stop returning to the community center that I volunteer at.
I felt like I lost a friend when she stopped coming in, and it was
difficult for me to deal with her drug relapse. I was devastated by
Bettie's case and it also forced me to realize that it happens so
often to disadvantaged and homeless youth. But I also remind myself
of all of the successful cases I have been a part of and all of the
youth I helped attend college and better their lives. My activities
are "forward looking" because I am helping people better their
futures, which will in turn better the futures of the people they
interact with. To be "forward looking" means that you take
actions with the idea to help improve the world that future
generations will be inheriting from us. Working with the homeless has
provided me with the opportunity to foster a passion for learning and
self improvement in others that I would not have brought to the world
otherwise. Instilling the love of learning in others provides them
the opportunity to help others in their communities. Education is
something that continues to give back as time passes, because people
then work to make conditions better than what they experienced.
Working with the homeless has inspired me to touch as many lives as I
can and hopefully help others do the same. Lifting others up into a
better life only frees both of their hands to do the same for someone
else, and that is truly making a difference.