Name: Malique Hawkins
From: Chesapeake, VA
Grade: Junior in High School
School: Grassfield High School
Votes: 0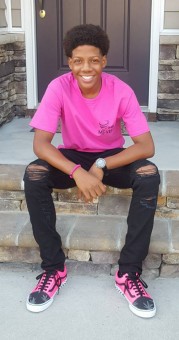 Helping the Future Generation
I volunteer by running the media for Children's Church at my church.
I control the visual and audio effects that appear on the screen
during the service. I also create visuals to display, if necessary. I
have been doing this twice a month since my freshman year of high
school. Because our services are typically two hours long, this
equates to approximately four hours per month. Therefore, over the
past three years I have spent approximately 144 hours volunteering in
this capacity. The biggest challenge so far has been finding the best
and most creative content to display. Because the children I serve
are between the ages of four years old and ten years old, their
attention spans are short. I have to ensure what I put on the screen
or the songs I play will keep the kids engaged. I get satisfaction
from the joy on the kids' faces during the service. It's great to
see them learning about and praising God while also having fun. Being
a part of that experience and the relationships that I form with the
kids that look up to me is what satisfies me most. As times progress,
every job is becoming more technology based. The necessity for an
extensive knowledge of how to work different technological devices in
my volunteer work will prepare me for whatever my future holds. My
volunteer activities allow the next generation to be excited about
God. This will give them a good foundation to base their life off of.
Twenty or thirty years from now, the kids that I serve will be the
future leaders of our community. Therefore, my work is very important
and will make a difference.