Name: Zoe T. Adkins
From: Euless, TX
Grade: ztayloradkins@gmail.com
School: ztayloradkins@gmail.com
Votes: 0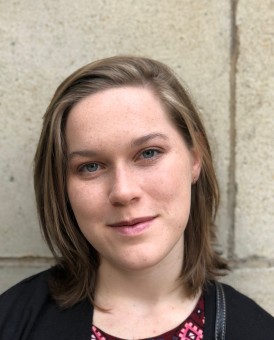 Zoe Taylor Adkins
Youth Forward
7/23/2018
Music has always been a part of my life, with my mother being a Violinist
and my father, a Cellist. Because of this, I have had the wonderful
opportunity to see amazing musicians in action. However, many people
do not receive the same opportunity. Though my choice of volunteering
may not the most extraordinary or the most helpful in many eyes,
music is a part of life that as a community we cannot lose. So, I
joined the Texas Music Camber Project, a non-profit orchestra that
plays at schools and outside venues to take music out of the concert
hall, as a volunteer. Music is my escape and my love and this group
allowed me to bring the same experience to the rest of my community.

Though the group does not have many performances each year (about 8) and I
only work with them for about 40 hours a year, I have been working
for them to have more opportunities to play. As a volunteer for the
group, my responsibilities are mostly as a helper for the musicians
and as the holder of donations. However, I have worked and have
secured to venues and events for their coming season. The first is in
the Tarrant County College Northeast's Center Corner for a
collaboration with the 2019 Class Officers of Collegiate Academy at
Tarrant County College of which I am the Vice President and then the
second is the College's Theater for a full performance in February
of 2019. The biggest challenge was securing the performances because
there were some issues with communication with Tarrant County College
and the fact that I am the liaison between the two being a minor, a
full-time student at the school, and a participant of 12
extracurricular activities, time is a challenge. Even with the
challenges, the experience is worthwhile when I see all the faces of
the audience. They are peaceful or happy and that gives me the
warmest feeling, knowing that they get to participate in something
that is usually too expensive to do.

Even though the experience does not help me in my future career as an
engineer it has given me many transferable skills from event planning
to customer service. This group will hopefully be able to create a
good relationship with TCC NE and continue to perform there in the
future even after I have graduated. Though, I do not intend my
efforts to have a huge impact on society or even my community. I just
hope that the group touches the hearts of those who are able to
listen to them and that they will bring new experiences to those who
have never had the opportunity. Even years in the future I hope that
they make a difference in the lives of those who see them even if in
the eyes of many they did not because they made such a difference on
at least one person, me.