Name: Emma Jacobs
From: Brentwood, CA
Grade: 9
School: Heritage High School
Votes: 0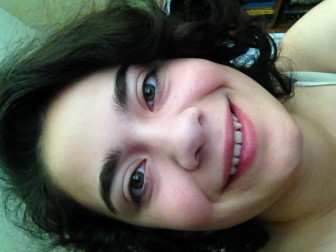 My volunteer work has been dedicated toward helping the homeless and hungry people in
my community (the Solano & Contra Costa County area of
California). Seeing those families that don't have the same
opportunities and resources that I have fills me with distress, and I
feel morally obligated to help them in any way possible.
My mom and I were told about the "Green Bag Project" by our friend
at the Food Bank, Joan, about five years ago. We immediately signed
up. My mom and I walked door to door, handing out green bags to those
who wanted to participate. Each person would fill their green bag
with any canned goods they could bare to part with.
On the second Saturday of every other month, my mom and I go to each of
their houses, pick up the filled bags, and replace them with empty
ones. Then, we travel to the Contra Costa & Solano Food Bank with
our trunk full of green bags. Usually, we collect between 150 and 300
pounds of food. Overall, I have spent over 200 hours volunteering
with this Project.
            As a volunteer, I am responsible for pick-up and delivery of all green bags and for
sending out "reminder" emails to those who are participating. My
satisfaction comes from realizing that I have just helped dozens of
starving people get meals when they wouldn't have otherwise.
Challenges stem from the lack of participation from those who forget
our pick-up dates or are constantly away on vacation. Over the years,
I have learned that no donation is too small. Every single can, no
matter how small it may be, helps feed people who are starving and
makes a large impact in our community.
            The Green Bag Project will continue to encourage people to donate to Food Banks
everywhere and to feed the hungry. To be "Forward-Looking", a
Project must progressively engage more and more citizens to
accomplish a task, in this case: feeding the hungry. As the word
keeps spreading around, more people will want to get involved in
helping those who deserve better. As this Project extends across
America, I sincerely hope that it will put a large dent in the number
of starving people in this world.