Name: Anastasia Kotkovskaya
From: Columbus, OH
Grade: 12
School: Ohio State University
Votes: 0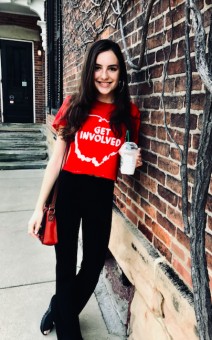 The Meaning of Medicine
My fascination with the medical sciences holds its roots within my
infinite quest for education and my passion for helping others.
Throughout high school, I volunteered at the emergency department of
University Hospitals' Ahuja Medical Center, the Skilled Nursing
facility of University Hospitals' Cleveland Medical Center, Menorah
Park Center for Senior Living, and the Leukemia Lymphoma Society. In
the summers, I volunteered 7 hours a week, adding to over 150 hours
throughout the course of my high school career. At the emergency
department, I visited patients and guests, ensuring them a positive
treatment and recovery. At the UH nursing facility as well as the
nursing home, I volunteered with the same purpose: I engaged the
patients in activities, assisted nurses in organization and picnics,
and translated between nurses and Russian-speaking patients. As
I observed doctor-patient interactions, I detected a level of
empathy, understanding, and compassion exerted by medical
professionals necessary in being efficient and valuable physicians.
Perhaps my most significant volunteer experience was my collaborative
endeavors with the Leukemia Lymphoma Society. LLS
is the world's biggest philanthropic institution committed to
supporting the care of those fallen victim to the leukemia and
lymphoma cancers. Through the association's money-raising efforts,
we fundraised with the goal of helping patients pay off hospital
bills and promoting medical research of the diseases. While doing
this, I got the opportunity to meet child cancer victims and support
them both emotionally and financially; my team and I ultimately
raised over seven thousand dollars, adding to a collective eighty
five thousand with the other schools involved. From the intimate
experience of learning the stories of the cancer victims and directly
working with their families, I gained an understanding of others
beyond the surface level and I discovered that I hold the power to
contribute with a powerful, meaningful impact. The most challenging
facet of my volunteer work has been the heart-breaking diagnoses
faced by some of the patients I encountered. It taught me about
understanding and empathy, which I believe to be two of the most
important qualities of a volunteer.  
To me, the idea of "forward looking" means looking relentlessly to
solve a problem and create a positive environment. I see my
activities as "forward looking," because through volunteering I
generated a more productive setting and bettered my community bit by
bit: I have volunteered with the purpose of taking away a little of
the burden associated with the medical field.
If I came back in a couple of decades, I would undoubtedly believe my
volunteer activities to have made a difference. For example,
throughout my efforts with the Leukemia and Lymphoma Society, several
children battling cancers have gotten the chance to go through
chemotherapy. Some, in fact, are now cancer free. They are now able
to flourish and experience life like they hadn't before, and that
means the world to me. I will unquestionably continue to volunteer
throughout my college and graduate years, as I look forward to
connecting and touching lives.