Name: Aimee Haslet
From: Tionesta, Pennsylvania
Grade: a.k.haslet@eagle.clarion.edu
School: Clarion University of Pennsylvania
Votes: 0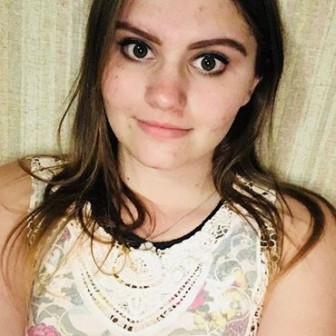 Volunteering
Aimee Haslet
One of the accomplishments I have made from childhood to adulthood
is volunteering. Since my eighth grade year, I have volunteered at
our local library. The main reason I started volunteering at the
library is that I wanted to help others, and fuel my passion for
books. Through volunteering, I learned the value of dedication and
hard work. I started volunteering my perspective on many aspects of
my life has changed. I became open-minded to all the possibilities
and dreams anyone could carry out.
The first time I started to come to the library, I was shy and
reclusive as a young adult. Volunteering for me really helped me come
out of my shell. Now, I have grown into this confident, intelligent,
compassionate, hardworking, and inquisitive person that is full of
life. I've made meaningful friendships with some people, which I
never thought would happen. I never thought volunteering at the
library would make me more outgoing.
I am a humble and sweet human who wants to give back to the
community. I started volunteering at my local library. I would help
little kids with the summer reading program and participate in the
activities they had. I would help with their annual book sale every
year. I started volunteering there because it was a place I would go
to every day. I was reclusive as a child and the library was my
second home. I have the passion for books and I can just sit down
with a good book and not worry about a thing. I'm grateful that I
worked there to improve my social skills.
Volunteering has given me the opportunity to explore what I'm
truly passionate about. I hope as I continue my education, I can
still volunteer in many places, and see more out there. Doing this as
a pastime of mine, I have come to realize what are my strengths,
weaknesses, and what I am capable of contributing to in society. I
want to be known for my work and to make a difference in someone's
life.
The term looking forward means you have to keep going even when
things are difficult. Even if the road seems dark, you have to
remember there is a light at the end. There will be setbacks, but you
should always strive for the positivity. Don't let others degrade
you for your passions and interests. I learn that you'll get
through any situation or people's judgements, so follow your head
and heart.
In conclusion, I am very grateful to be able to continue
volunteering. Volunteering is an activity that I am very dedicated
to. I get the feeling of satisfaction knowing I am helping others. I
have now reached the rightful age of nineteen and I realize my goal
in life is to give compassion to people in need. I want others to
know they can make a difference, even if that is helping in a small
way.