Name: Jillian Owen
From: Murray, Kentucky
Grade: College Freshman
School: Murray State University
Votes: 9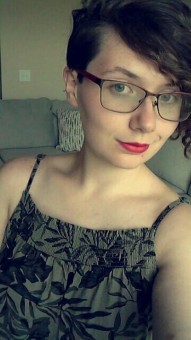 While I am passionate about immunology for my career, I spend my free time
volunteering in diverse ways. Most people stick to one general cause,
one way of fighting for a cause. This prompt made me realize that I'm
a bit different. I have spent most of my time volunteering with
children, anywhere from newborns to children about 12 years old. I
have done this with a few different organizations, starting with West
Creek Middle School's Junior Beta club. This service continued in
more organizations such as Kenwood High School's JROTC, the Tyler
Oakley chapter of the National Honors Society, different individuals,
and Faith Outreach Church's children's ministry. Throughout the
years, I have volunteered an average of about an hour each week. The
responsibilities and challenges are vastly different between each of
the different volunteer activities I have been a part of. The
responsibilities I've had have ranged from changing diapers,
bathing, feeding, cleaning, guiding/leading them, and teaching them
any number of things. The great challenge has been leading a group of
20 to 30 children aged 7 to 8 for a week at about two hours at a
time. Volunteering with children has fostered leadership skills such
as strong, effective communication, patience, and positivity despite
rough situations. Working with children in any capacity has been
entirely satisfying to me, but what satisfies me most is not only
knowing that I can care for these children, but that I can give
parents the peace of mind to know that their children are safe and
well cared for. I hope that my time spent with these children has
made a difference in their lives and will continue to serve as an
example of who they can look up to and who they want to be like. I
hope I can help raise a generation that will keep good values/morals
and make the world a better place.