Name: Vicki Barney
From: Jacksonville , Florida
Grade: 10th Grade
School: Paxon School for Advanced Studies
Votes: 0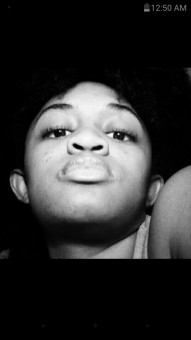 In the beginning of my Freshman Year at Paxon School for Advanced Studies I was told that we wouldn`t graduate if I didn`t commit at least 75 hours of my personal life to community service and volunteering. However, I figured if it was mandatory I might as well make the most of it. Little did I know that these children would have an effect on my life just as I have had an effect on their lives. Somedays I thought there is no way I am going to do 75 hours with these kids. Today, I have recorded 175 hours in the system.
I began volunteering as a Step and Dance Co-Coach or -as we call it- "Step Master". I was volunteering 3 hours a day 5 days a week and it was very time consuming to me at first because I began to have a hard time managing my schedule. My main responsibility was to tame the little beasts. This was most challenging part of the whole experience because I stand about 4`9 and so do some of these kids. On another note, I feel the bigger and the most important responsibility I had, wato teach the members of the dance and step team the importance of brotherhood and sisterhood. We live in a neighborhood
where it is important to keep a close knit circle for protection purposes. But I wanted to say something more to them than just "Be your brother`s keeper so you all won`t get shot!" I wanted to teach them that keeping a close knit circle doesn`t always mean a gang. I always tell my mother that I was a hippy in another life. I say that because real, genuine, love, and bonds and family is so important to me. Saying "I love You." To someone and they say it back and you know in your heart that they mean that whole-heartedly is the best feeling in the world. This is why I volunteer. I volunteer to see them argue and then tell each other they love each other tomorrow. I volunteer because the love that circulates within that group is
something that you don`t find anywhere else.
I have learned that children that grow up in the hood are capable of loving their enemies. Violence is not our first answer. I may not do much at Sallye B. Mathis but like the great Tupac Shakur once said "I`m not saying I`m gonna change the world, but I guarantee that I will spark the brain that will change the world." This quote resonates with me so much because that is the goal with volunteering. I want these kids to see me doing something good and trying to make a
difference in a "Problem Child`s" life and then follow my footsteps like a slippery-slope or chain reaction.
In the end with the whole act of teaching them brotherhood, I hope that the crime in my neighborhood will decrease as the children in my neighborhood grow up and remember what I was trying to teach them essentially.