Name: Kaitlyn Pearson
From: Oklahoma City, OK
Grade: College Freshman
School: oklahoma City University
Votes: 0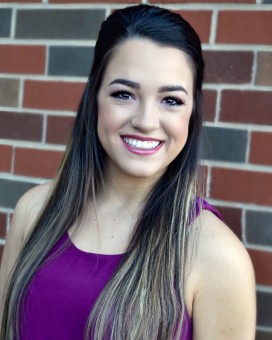 A candle does not lose its flame from lighting another candle. Similarly, people do not lose part of themselves from giving their time and love to another. Just as two flames can now generate more heat, more love and generosity has been shared among people and can continue to spread. As a human who has been blessed with the privilege to live in a home and have the knowledge of what my next meal will be, I feel a strong need to provide for those who don't. I am a firm believer that change can be initiated by simply a small act of generosity or kindness.
The importance of community service in my life is seen through the mission trips I have been on as well as daily involvement in my
community. In 2015, I had the life-changing opportunity to spend a week at an orphanage in Guatemala City to renovate their facilities
and assist in labor work. We ministered to the children in the orphanage and locals in Antigua, Guatemala, developing close
relationships with orphans ranging between ages two to seventeen. This significantly affected my outlook on life and gave me a sense of
awareness and humility in my daily life. I have also spent my time on mission trips working with refugees in Houston, retired veterans in Missouri, and the homeless in Kansas City. I was involved in Key Club throughout high school, contributing to our community and school by organizing food drives and other fundraising events. have participated in multiple programs involving working with students
with disabilities, such as Special Needs Prom and Partners in PE. I have always had a soft place in my heart for children with mental
disabilities and have developed the ability to connect and communicate with these children in a loving and encouraging manner. I
have a burning passion for serving others and gained perspective on what we can do to impact the world. Community service is a
significant aspect in my life and has shaped who I am today.
When I came to Oklahoma City University in the Fall of 2015, I had the honor of joining Alpha Phi, an international sorority. Through this organization, I am given numerous opportunities to volunteer my time during the year. Our philanthropy events, such as Red Dress Gala and fundraisers on campus, raise thousands of dollars each year to be donated toward Women's Heart Health Research. This cause is near to my heart, as three of my grandparents have passed away due to heart disease. I recently participated in Relay for Life, walking to raise money for our team to be donated towards cancer research. The teams at OCU raised a combined total of $23,466.69 at this year's Relay for Life. I will continue to participate in philanthropy events as well as Relay for Life each year at OCU. This school has enabled me to realize what I am capable of accomplishing and how I can use my skills and talents to change the lives of others. After graduating, I aspire to start my own non-profit organization that would provide opportunities for less fortunate children to take dance classes. When I visited children in an orphanage in Guatemala, this idea came to my mind and I have not been able to picture myself doing anything else since then. The children in this specific orphanage are privileged to get the chance to go to school, however they only have the opportunity to learn general education and vocational skills. My objective would be to provide an creative outlet for the children to discover their passion and feel as if they are not suffering, even if its just for a thirty-minute dance class.
Giving back to others has always been, and will forever be a necessary component of my life. I plan to continue using my own life
experiences to help others in any way possible, whether it be working on a large volunteer project or simply lending a helping hand. I have discovered that community service generates a feeling like no other, when you can give yourself for nothing in return.