Name: Jenah Roberts
From: Bedford, Ky
Grade: Senior, 12th
School: Carroll County High School
Votes: 0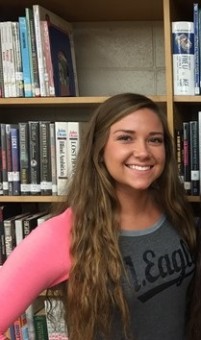 Sitting in a crowd of teenagers at my church on a warm Wednesday night, I had a vision. I had been feeling convicted for being consumed with always wanting more and more physical possessions, when in reality, that is not where my happiness comes from. I knew that I had always found joy in giving to others, so I had a vision to organize a clothing drive within my community to humble my own desires and give back to my community.
In the beginning, I partnered with my FCA (Fellowship of Christian Athletes) Advisor to sponsor the school-wide drive. I then began drawing, designing, and hanging up flyers throughout my school, and in local businesses, to advertise the drive. Soon, the word got out and many people began donating clothing, and receiving the good news if they were in actual need of the clothing. I hosted the drive on a Saturday afternoon in my church, and it was a success. Overall, I spent about two weeks preparing and planning the drive, spending about 8 hours on the project all together.
A challenge I faced when presenting my idea to authority was the doubt they had, and their questioning. As a young adult, many see me as incapable to complete an "adult's" job, however, I knew that I could tackle this obstacle to make my idea a reality. I learned from this experience that I was capable of making a difference, no matter my age. So, in proving some wrong, I successfully created the clothing drive and I was very pleased with the outcome of the drive, and was very satisfied with the number of people that donated, and the number of people that were blessed in the end. For me, it was
very humbling to interact with such giving people, and to be able to learn from them.

Overall, my position as the founder of the drive was very time consuming and tedious, yet very rewarding and beneficial to my community. In terms of "looking forward", I plan to make this clothing drive an annual event to touch many lives over a long period of time. I seek to place a patch on the dent in the financial needs of the members of my community, and let them know that they are loved. The clothing drive was an overall success, and in many years to come, this drive will become a reality and will truly make a difference in the financial needs of my town.