Name: Jenna Garcia Peralta
From: Carson, California
Grade: 11
School: Academy of Medical Arts at Carson High School
Votes: 0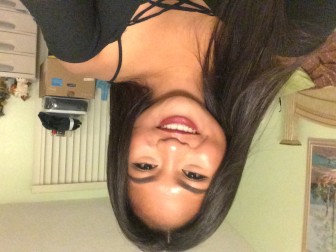 Being a volunteer means more than assisting people/facilities for free, it shares a sense of gratitude of what a person does for other without insisting anything in return. As a high school volunteer, I learned how to incorporate my training in different healthcare facilities and share amongst my peers to join in on the action.

Since the beginning of high school I have participated in numerous volunteer activities with the help of HOSA
(Health Organization Students of America), which is student organization that promotes health career field to young people. For example, we participated in many conventions like the Tooth Fairy L.A. Convention as food servers and helping with different booths to, helping out people in the Skechers Marathon as Hot Walkers as runners had finished the race. As we volunteer in different events, we receive hours that go up to 30 or more. Being a volunteer in HOSA gave me the chance to explore different aspects of people who I don't know.

Another volunteer activity I participate is at the Sunnyside Nursing Home in Torrance,CA. I worked there for 6 months (Monday-Friday) with a total over 200 hours as an assistant for the Head Director of Activities. The biggest challenge I faced during that time of volunteering was transporting patients to their rooms because I got lost during the first and, having the patience to deal with difficult people. Throughout those six months I was able to I gained experience on how to work well with others and keep out any negativity that's not related to that area. From being in that position I successfully learned how well I work in a facility that can be depressing sometimes and putting on a smile just to make each
patient happy.

One of my last volunteering activities I
did was during the summer of 2016. I had asked my older brother if I
can do my internship at his work which was at Atlantis Physical
Therapy a healthcare system that's under UCLA Health. For two
weeks, I helped by organizing files, cleaning rooms, doing laundry,
and help assist each patient when a Physical Therapist needed me.
Doing an eight hour shift each day helped me gain a lot of knowledge
of the career path I want to take in the future, since I have always
taken an interest in Physical Therapy.

From these different activities I have
participated in has shaped me into a more responsible person than I
was before, making this a huge impact on my life. As I continue with
my volunteering activities, I'm able to get more involved in
different organizations that can make a change in our neighboring
communities. The meaning of "forward looking" is to not be caught
in the past, as it will bring you down making it harder to come back
up again. Volunteering in these organizations can open our eyes to
different ethnicities, religion, and sexuality. If I looked backed on
this I think it would have made a difference because one of them was
exposing the health career field to young people overall.