Name: Jazmin Flores
From: Rockport , Texas
Grade: 11
School: Rockport Fulton High School
Votes: 8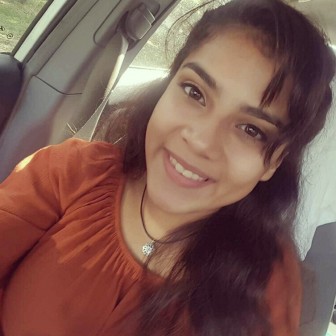 The area I chose to volunteer in is The Boys and Girls Club. I chose the boys and girls club because I grew up going to one after school. It was somewhere I could depend upon my peers. Where I met most of my close friends. I volunteered there five times a week after school. For three years straight. During the summers I would volunteer five times a week for a month.

Since I got to the Boy And Girls Club around snack time, my responsibilities were to check in and to hand out the snacks to the children. Also pick up toys, put back board games, art supplies, play games with the children, and get everyone involved! At the end of the day I had to sweep and sometimes mop the floors.

Getting to know the children that came in constantly. Becoming more of a friend to them rather than a "volunteer." Allowing the kids to be able to look up to me. Having them wait each day for me to get there and seeing there bright smiles as I walked in each day is what gave me the most satisfaction as a volunteer.

But the biggest challenge I faced as a volunteer was dealing with the kids every now and then that didn't listen to the volunteers or the staff. It was complex work to keep the kids from breaking rules. Making sure they were using the toys and games correctly. Also making sure that everything was distributed equally amongst everyone such as the snacks. But most importantly that every kid had enough playing time.

Unfortunately volunteering at The Boys And Girls Club does not align with my career. But looking forward to the future, and the activities I have
partaken in will have benefited my social well being. As well as the ability to not be shy but dynamic. To me "forward looking" means how it will allow me to grow in the future in a positive way.

Changes can always be healthy and beneficial. A change I would like to seek out of volunteerism is that young adults and families worldwide get
more involved. There are always people in need of help or assistance in some way, shape, or form.

If I were to look back in ten, twenty, even thirty years from now on the volunteer activities I have participated in would and still do make a difference. It allows families and people in need to depend on programs or a community like The Boys And Girls Club. It makes a difference in not just the families everyday life but the workers. Having a place to make ever lasting friendships. To have a safe place where they are taken care of. That's the best way volunteering can make a positive difference.