Name: Muslimo Osman Sheikh
From: Decatur, Georgia
Grade: 11th Grade
School: Decatur High School
Votes: 0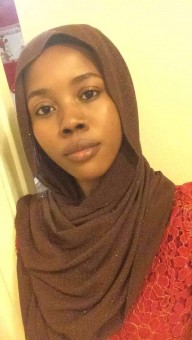 A
Meaningful Contribution

My dedication to volunteering began when I was in middle school. I
participated in a lot of volunteering at school and spent most of my
time at a community resource center which also happens to be an after
school Program for kids in my neighborhood. I chose to volunteer at
the after school program known as The S.T.A.R Academic Program
because it's less than three minutes away from my house and my
enjoyment for working with children. However, the biggest aspect that
really pushed me to get involved in volunteering is the fact that I
have been through the process of being taught English by very loving
people and I want to do them same. When I came to the U.S and began
attending school, there were many people who taught me to speak
English. They helped me with reading and writing in which I didn't
have any prior knowledge of so it really touches my heart to be doing
something as meaningful as people have done for me.
Every day when the 3:30 bell went blasting in the halls of the school, I would rapidly
make my journey to the after school program due to my eagerness to
volunteer with the children. The program is for students in
kindergarten through fifth grade and allows teenagers to volunteer so
they could get their volunteer hours.
I do my community service three times a week and spend about three hours helping kids
with their homework and generally aiding them in whatever is
necessary. I certainly don't have specific days in which I
volunteer because begin a high school student I have to balance the
time I provide for volunteering with the homework I get from school.
Many times when the after school program hours are over, clubs such
as Art, Girl Scouts, Compass Learning and etc. are provided for
everyone in the community and I also volunteer with event like that.
There are a variety of responsibilities that I have as a volunteer. These
responsibilities are vital because they have made me become a
trustworthy and responsible individual. As a volunteer I always do
what is expected of me, treating everyone with respect, being
patient, and taking care of the students who are under my watch. I am
continuously being a good example for the students and over time I
have grown closer with many of them. However, along with being a
volunteer, I have come across a few challenges. The biggest challenge
for me is maintaining the balance between school and volunteer
because school is a priority but helping others is what I want to
spend my entire life doing. A benefit for me is that I am
progressively learning many things as I spend more and more time
volunteering with the S.T.A.R Program. I have acquired leadership
skills along with patience because when you're working with kids
it's ideal that you be patient until the child understands what is
being taught to them.
I am an aspiring pharmacist so I don't necessarily work with children but as a
pharmacist I am still helping people which is why I initially began
volunteering, to communicate, counsel, and provide aid for others.
This is an example of why I see my activities as forward looking
because it is helping students progressively move through their
education with my tutoring.
The change I wish to see through my volunteer activities pertains to the many
immigrants in my community because when I was younger I couldn't
speak English but I had people to teach me. Others may not have the
same resources as me but I am always there to be that person to
educate them because I believe that if you have access to free
education, you should take advantage of it.
In the future if I come back I do believe that my volunteer time has made a difference
because I believe that everything we do as a volunteer will change
someone's life.