Name: Brandy Wright
From: Delray Beach, FL
Grade: wrightbrandy75@ymail.com
School: wrightbrandy75@ymail.com
Votes: 0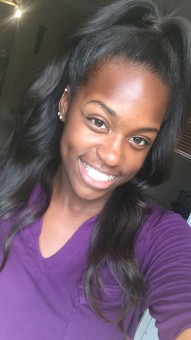 The word "volunteer" means many different things to all the unique categories that people fall under. Though the word may have multiple meanings to each individual, they all still have the same underlining definition; which is willingly doing something for a certain cause. When the meaning of volunteering is looked up it states that the definition is "a person who freely offers to take part in an enterprise or undertake a task". There is a plethora of ways to volunteer; whether it is stacking books at the public library for a non-profit organization or being involved in a blood drive. As long as it is you willingly doing something for someone without getting anything back in return, it counts as volunteering.
I volunteer by helping around my community. Just recently I volunteered alongside my cheer leading team. Our mission was to pass out lunch bags to the homeless in the downtown area of my city. These lunch bags included a sandwich, a bag of chips, a Danish roll and a bottle of water. I enjoy helping those who cannot take care of themselves because it hurts me to see that as people we tend to ignore the fact that these people that are homeless and beg us for food are also people that deserve food, shelter and warm clothes on their backs just like every other person does. The outcome of our
volunteer work was incredibly successful. We were able to give lunch to over 30 of these individuals. The hardest part of this was the fact that after handing each of them a lunch bag none of us knew when the next time they would be able to have a meal again. Watching each of them walk away with their bagged lunch saddened me because deep down I wish that I could provide them with a meal whenever they needed to eat but the fact that I know I couldn't got to me. After feeling the way I felt I asked my coach if it were possible for us to go back downtown and provide them with bagged lunches more often.
This volunteer work impacted me and made me want to do more to insure that the homeless are able to have the proper meals like everyone else does. Not only did this work impact the way I feel about wanting to continuously provide food for the homeless, but it also impacted many of my fellow teammates as well.

Volunteering is your way of giving to the greater good. It should leave an everlasting impression on you. Though when you volunteer you are not getting any profit from it, you are getting something better than money from it. It opens your eyes and allows you to have a different perspective on life. The impact you receive from volunteering should always stick with you. I will continue to volunteer as much as I can because volunteering is my way of making a difference in the world and for others who are in need of help.