Name: Madison Moore
From: Wesley Chapel, Florida
Grade: Junior: 2015-2016 (Graduating in 2017)
School: madisonmoore107@gmail.com
Votes: 0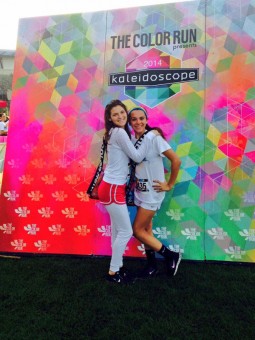 One of the largest turning points in my perspective occurred this year when I started to peer with ESE kids but, more importantly, when I joined the Special Olympics Club. While in this club, by the end of the school year I will have completed approximately 135 hours of community service by helping special needs children with about 5 hours or more each week to two weeks. I have been to 3 Special Olympic events so far and already my experience has changed my life in a monumental way.
Volunteering at the events goes something like this: meeting up, getting assigned to groups of kids or a specific area, helping the kids behave, getting them to where they are going, helping them eat lunch. The most important part though, is to give them the support they miss during the time they spend in their classrooms isolated from the kids who are not special needs. We illustrate that their differences do not make them outsiders.
My biggest obstacle to overcome was not making sure the kids behaved, or balancing school work and events, it was getting rid of my preconceived notions. I had no prior experience with these kids before this year, and until that moment I had always looked at them and felt a deep sense of pity. I believed these kids were unfortunate and that their lives lacked much
compared to mine. Now after working with them for a few weeks I have realized just how invalid my judgments have been.
These kids have the biggest hearts, and it shows. They feel everything and they have more character than at least half of the people I have met throughout my life. While some of us might feel mildly happy or a little down, they will feel extremely enthralled, or terribly depressed. With each day, my own life feels infinitely brighter as I watch their faces light up when I say hello or when they win or lose their event. However, besides their emotions, these kids are the same as everyone else.
They laugh, talk, and experience the same things we all do. The more time I spend with them, the more I see that their life is something to be happy and excited about and that there is not much reason to pity them. They should not be treated any differently than the rest us. With this, they have taught me a million things and more, which brings me more joy and satisfaction than anything ever could.

These activities are "forward looking" because participating now may grant the world a larger understanding of children with special needs and how they should be cared for in the future. When I look back on this experience in the years to come I hope to see that I have inspired others to become involved in the special needs community and also that the community has immensely grown and developed a base of people who realize how valuable these kids truly are.