Name: Angelique Herndon
From: Fort Lauderdale, Florida
Grade: 11th
School: Dillard High School
Votes: 0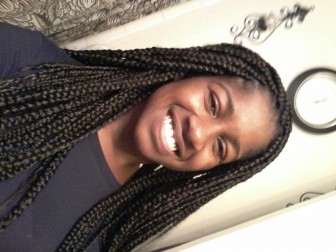 To me, volunteering means a whole world of opportunities. To others, it may be a tedious task, as only those who don't see volunteering for the wonderful opportunity it is, think this. I am committed to volunteering for the very same reason everyone should be. Volunteering is a chance to make the world we live in a better place and to help the people in it become greater. Luckily I spent most of my volunteering experience with the Fort Lauderdale Police Explorer Post 200 program. I gained both satisfaction and the chances to face many challenges participating here.
To elaborate, I've spent the most of my volunteering by participating in the Fort Lauderdale Police Explorer Post 200 program. As an explanation, the police explorer program is a volunteering program that gives children and teens the opportunity to work with cops, receive hands-on training, and even attend police activities like drive-alongs and traffic detailing. I am now a high school senior but I've spent 4 years participating in this police explorer program. My responsibility being with the police explorer program was to conduct myself in a mature and adult manner. I had to follow every routine with the thought in mind that I would be protecting and saving lives and that volunteering here wasn't just a puerile game. In fact, they'd sometimes show us videos where other police explorers would unfortunately die in the line of duty.
Moreover, my biggest challenge as a police explorer was to remember to separate my personal life and my official activities. Everything had to be handled responsibly and thought out very carefully. There was no room to make a mistake or to laugh it off. When I'd go out on a ride along and step into the action to help someone, I had to make sure their best interest was on mind. I am happy that I joined explorers because it taught me responsibility, and I managed to make connections with my fellow police officers from different counties. For instance, there were participants Miami gardens and Pompano. By
participating in the police explorer program, I learned many police tactics, from how to enter a building, and how to take care of mentally ill citizens, to even handling arguing citizens. This knowledge would help me someday be able to protect myself and hopefully others.

To summarize, I have devoted many years of my life to volunteering with the police explorer program and I'm glad that I invested so much of my time here. Being a police officer may not be the future job I want, but I gained many teachings from the experience of being one. I managed to gain responsibility through handling difficult tasks, maturity by knowing the gravity of the situation I dealing with, and connections through both friends and police officers. I hope in the future, I'm able to meet these people again and apply the very same principles they taught me. Demonstrating that they have made a very deep impact on me.