Name: Dominique Richards
From: Greenville, SC
Grade: richa360@purdue.edu
School: richa360@purdue.edu
Votes: 1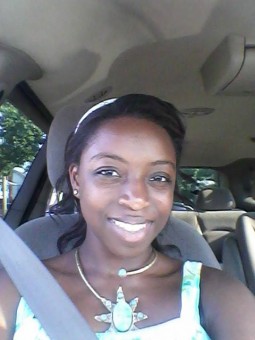 Dominique
Richards
Youth
Forward Scholarship
11/24/16
A Positive Impact
I have volunteered at my church during holiday dinners. These dinners serve the under served in the community, giving them a wonderful experience during a hard time in their lives. During Christmas and Thanksgiving, people are typically in a celebratory mood. They eat with their families and rejoice over grand feasts. Not everybody has these luxuries, and we want to reach out to them and show them that there are people who care. We also want to give them the opportunity
to still feel special and have a good time. We gather a huge, massive holiday feast for them and have a great time. Guests come in through a vestibule lined with cheerers to welcome them and let them know that we celebrate them. Once they enter, they're seated in a royally decorated sanctuary where we have a service going on and where food is brought to them by servers.
Afterward, guests are escorted to the boutique downstairs where they can find clothing, miscellaneous items, or toiletries that they may need for the harsh winter or that they may just be missing from their inventory. Around the Christmas season, the boutique also has toys as presents for children.

I usually serve in the boutique because this is a place where you see the impact you make in people's lives. It can be difficult at times to find the thing that a person is looking for, but when you help them successfully find it you get to see just how much it means to them. For all you know, they may not even have a roof over their heads to return to and they really needed the heavy winter coat that you just provided for them. That's just how heavy people's situations can be, and being a part of making it easier for them is so special. It's my favorite place to serve during these events. The biggest challenge of serving here comes when you cannot find what someone is looking for, but in those cases I usually ask if there is something else that they might need. Then, we find a substitute to accommodate them.
This volunteer experience has inspired me in helping people. My career plans include working at engineering companies such as Google, establishing nonprofit foundations to help financially struggling families, and putting songs and novels I have written on the market. These would be my intentions regardless of my volunteer experience, but this experience has inspired me to take everything I do and direct it toward helping people. In the service I give as an engineer, I want to inspire people and make their ways of life better. As a singer and author, I want to encourage people to be confident, brave, and optimistic. This volunteer experience has been "forward looking" in that it has impacted my attitude and M.O.
that will stay with me and impact my efforts for the rest of my life. It has truly made a difference.