Name: Courtney Morgan
From: Independence , Kentucky
Grade: 12
School: Simon Kenton High School
Votes: 128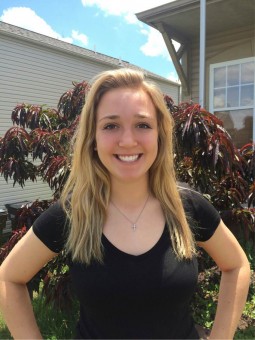 Having a busy life, it can be hard to find time to volunteer. However, the benefits of volunteering are enormous. I love volunteering because it is a fun and easy way to explore my interests and passions. This year, as a senior, I was afforded the opportunity to be a peer mentor for one of the special needs departments at my school. I knew that volunteering to help these students would be a fun opportunity, but I never expected this involvement to have such an impact on my life.
           Every day I take the students to their designated classes and assist them in learning how to function in their everyday lives. I take the group of students to the gym and they join a normal class and socialize and participate in activities that the other students are involved in. The biggest challenge I've faced while volunteering has been learning how to work with the students in a way that will benefit everyone. I feel that learning to help these students will follow over into the career path I have chosen. These lessons will help me be prepared to handle any type of person that comes my way. Special needs is not where I'm looking to take my career but it is my back up option.

            The activities I have participated in have prepared me for my future because working with children with disabilities shows me the importance of the way you treat people and also offers insights I will never forget. Helping these students provides a focus for not
only my own life, but in theirs as well.
           As the year has progressed, I have made a special relationship with one of the students in the room. My friends name is Mitchel. Mitchel is incredibly friendly and will wave and high five anyone he passes in the hallways. Mitchel is all around the most kind-hearted person I have ever met. I decided to take Mitchel to prom and from this; I got to make a real impact on his life outside of the classroom. From stuffing our faces with cake to busting a move on the dance floor, prom will be a night I know he will remember for the rest of his life because there is no way I could forget it.
My favorite part of volunteering for the special needs department is that I am supposed to be helping and teaching them, but they have taught me more than any teacher ever has. There is unparalleled beauty in simple interactions. There's no need to be smart, witty, funny, or interesting. No judgment, no expectations. Simply put, these are interactions in the purest form. No one's trying to impress or gain anything from anybody. I want to see a change in the way people with disabilities are viewed. People with disabilities are the same as the rest of us, and each possesses a special trait albeit just a little different from the rest of us.