Name: Austyn Smith Rensel
From: Slippery Rock, Pennsylvania
Grade: 11th
School: Slippery Rock Area High School
Votes: 2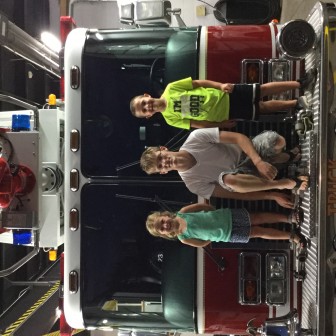 While it may be hard to choose just one area in which I have devoted myself
to volunteerism, the one in which I feel though as if I have made the
greatest impact, is through emergency services. It wasn't until
11th grade that I had found my passion in helping those in need, and often
described as "Having the worst day of their lives", but since I
have found it, I have devoted nearly every moment of my life to it.
So far I have volunteered 259 logged hours, and 558 hours total, if
you include the amount of training and schooling done on my own time
so that I might more effectively help others.
My responsibilities as a volunteer are sometimes seemingly endless. As
an emergency medical technician, I must work in the back of an
ambulance to take care of critically injured and ill patients while
transporting them to the hospital. As a firefighter, I am tasked with
the extinguishment and prevention of all kinds of fires, as well as
the removal of trapped victims from within those fires. As a
hazardous materials operator, it is my job to help stop the spread,
and control the contamination of any given hazardous materials. As a
rescue technician, I may have to extricate a patient from a wrecked
vehicle, or use rope and hardware to remove them from dangerous
terrain. Last but not least, I also devote time to teaching others
such as boy scouts, and my fellow high school students about public
safety and health. This might include teaching hands only CPR, or
first aid.
As a volunteer, my biggest challenge has been time. There are so many
courses that I would love to take, yet can't due to high school or
other obligations. If only I had more time to learn more, and help
others more efficiently.
The satisfaction of being a volunteer comes from many things, but the
ability to change another person's life stands paramount. Never
would I have thought 10 years ago that I would be able to save lives
at only the tender age of 17. Yet here I am devoting my time in my
fields of expertise to help those who may be having the worst days of
their life, and to be able to see them smile again one day.
Through my volunteer position I have learned many things, yet one thing that
stands out to me is human spirit. I have had the opportunity to see
true human spirit. This is easy to see among the people that I help.
I have learned that human spirit endures through many hardships.
Patients telling jokes in the ambulance while going through severe
pain, or the many people that even remember to thank us even though
it is not needed. No matter what, human spirit survives in all of us.
Now I take my time to thank you for volunteering to read my essay.