Name: Ania Summers
From: Stephens City, VA
Grade: 11
School: Sherando High School
Votes: 0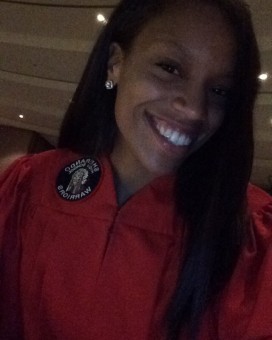 The area in which I have chosen to volunteer is a youth program called The Boys and Girls Club of America. I volunteered during the summer of 2013 and the summer of 2014 and volunteered five to six hours per week. The first time I volunteered was not a choice. My mother decided one summer that my brother and I needed to do something instead of being in the house all day, so that was the option. Being the stubborn teenager that I was, I did not like the idea of being
forced into something I did not want to do. I thought it was unfair, but I went along with it.
The second time however, was a choice I decided to make on my own. I made the choice to do it again because not only did I feel as though I made some impact on their lives in a positive manner, I also enjoyed being there. I loved playing with the children, sharing jokes with the staff and the atmosphere of the area. I made this choice because I feel as though it is essential to help children learn about academics, teamwork, sportsmanship, and learning to be around new children and adults. My duties as a junior staff in this facility included: to make sure every child was fed, treated fairly, learned the required information, and making sure the facility was clean and in good condition before the children arrived and after the children left. I watched over them when we did our activities such as bowling, swimming visiting the museum.
My biggest challenge while volunteering was not knowing how to interact with the children because I'm used to acting a certain way around friends my age. The children in this program ranged from the ages of six through twelve. Every child is different, so I had to conform to each child's way of interaction. Although, this was a struggle at first, I enjoyed my time there. I gained the most satisfaction from playing with the children and see their faces every day. It's a comforting and enlightening feeling when you can make a child laugh and form a bond with them. While I was volunteering, I learned
teamwork, responsibility how to work with children. I have come to realize that I have an even stronger interest in child care than previously thought, thus opening my eyes to potential career paths along the child care lines. This follows the lines of looking forward because this task that I have performed will later benefit me with my future jobs. Forward looking means that you take part in activities that will best help you prosper in the future. With this experience, I hope that those that I have come in contact with will learn from what I have taught them and that I have made a positive impact in their lives. I seek to help young children become the strong-minded men and women we need in this world.