Name: Christopher Chavez
From: Lennox, California
Grade: 11
School: Animo Leadership Charter High School
Votes: 0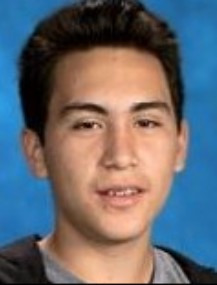 Christopher
Chavez
Youth
Scholarships
AYSO

I
have always loved soccer throughout my life. However, I have always
enjoyed teaching the youth how to play the sport. In the past 3
years, I have volunteered at AYSO. AYSO is a youth organization that
is composed of volunteering which allows kids from ages 4-19 to play
soccer with their friends. In total, I have volunteered about 20
hours over the course of these three years at AYSO. My
responsibilities as a volunteer were referring games for kids ages
4-10. I would also help them throughout the game by giving the kids
assistance and instruction. I would also help set up the fields that
they play on and help clean them up when they were done playing. The
biggest challenge out of all of this, was having to deal with some
parents. Some parents were very rude at times and it was hard to deal
with that while trying to tend the the kids. I have also had lots of
enjoyable moments. One time the opposing team did not show up so me
and my friend played against the little kids. After the game, their
parents came up to my and my friend and thanked us for doing what we
did. The parents said that their kids absolutely loved playing that
day. This was special to me because it made me feel as I was doing
good for my community. I was spending time with the youth while
helping out an organization. In my future, I would come back to AYSO
to become a coach. It is one thing I have always wanted to do and I
plan on doing it once I am done with college.