Name: Shekiah Shannon
From: Snellville, GA
Grade: 11th
School: Shiloh High School
Votes: 0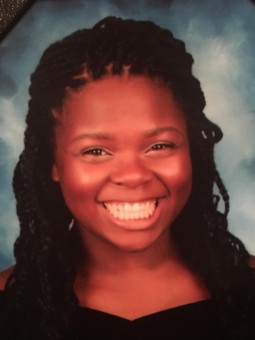 I have two older sisters, a mother, two grandmas, 3 aunts, and several
friends that are girls; all of which play a big role in my life,
shaping me positively into a young adult, but a couple of years ago I
came to the realization that not every girl has the type of support
that I have at my disposal. No more than a few months later I
received the chance to be a mentor for a new summer camp, named
"Believing Achieving and Dreaming (BAD) Workshop," designed for
girls aged 4-13, and it was held once a week. Of course I took
advantage of the opportunity and started my first day as an advisor
the following Saturday. I went through a training course to be a
mentor and was opened to a new world: The world of girls who were
missing the abundance of womanly figures in their life. This in turn
creates a gap in their fundamental learning, not academically but
socially and emotionally. Girls miss out on essential part of life
and in the workshop the main goal is to replace that tenfold.
My first day I was assigned 10 girls aged 4-7 with a couple of other
mentors who showed me the ropes. We played various games, ate snacks,
colored, and most importantly had sessions in which the girls learned
about empowerment, they learned how to love themselves and others
around them wholeheartedly. An activity that I found to like the most
was the lesson on perspective. Each girl had to go around the room
and complement each other on what they thought their peers' best
attribute was, and after walking around they formed a circle and
listed the compliments they received.  Hearing the admirations
put smiles on everyone's faces but also taught them a valuable
lesson; everyone is beautiful in their own way, even though we
perceive each person differently. Despite the fact that these
activities were for the children I learned a vast amount myself
through the same exercises.
This camp was "forward looking," as it embedded the girls with
knowledge they would use for the rest of their lives, knowledge that
is at their disposal for any given moment it is needed. It is
knowledge that will stick with them forever, even to be passed down
to further generations. "Forward looking" to me is not only a
progressive and innovative phrase, but also a long term and
futuristic phrase. And through this workshop I feel as though I will
see a "forward looking" advancement in the world through those
girls and what they have learned. So in the future, maybe 20 years or
so  I know for a fact that I will see a different kind of
development in the world, one filled with empowered loving girls,
that know they can and will achieve anything they put their minds
too, in which I feel the same about my goals.