Name: Taylor Blansett
From: Marked Tree, Arkansas
Grade: 11th
School: Marked Tree High School
Votes: 0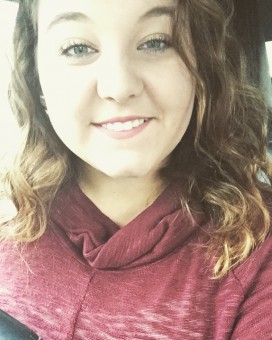 Be
A Friend To Those In Need
The area that I have chosen to volunteer in is helping those that are
less fortunate. I chose this area because I know that there are a lot
of people in our community who are really struggling and because I am
not struggling, I want to help. I am getting ready to start a food
drive within the next week so that we can help out our local food
bank. I am also planning to start a clothing drive and donate all of
the clothes to a local women's shelter. For the food drive, it'll
take me a couple of hours to create boxes to set up at our local
grocery stores. It will take a couple of hours to go pick up the
boxes and take them to the food bank within our community. For the
clothing drive, it'll take a day to set up and take the donations.
It will also take quite a bit of time to take the clothes to the
shelter.
The biggest challenge has been getting the word out that all of these
different events are happening. Not everyone will see signs posted up
in the town and it is hard to get the word out to everyone on social
media. Since I am doing these events by myself, it is a little more
difficult than doing it with an organization because it is a small
group of people doing it. Despite these challenges, it is extremely
satisfying to see that I am helping so many people. It is satisfying
to know that by doing these events, I could help feed a family or
give a woman that is struggling clothes to wear. It makes me feel
good to know that I am helping someone. I learned that a lot more
people are struggling than you think because not everyone wants to
admit that they are. Some people keep quiet about falling onto hard
times. I have also learned just how much the people in our community
are willing to help because even though we haven't actually started
yet, people are wanting to give donations. It is really encouraging
when we hear things like that because it shows that it will be
successful.
I hope that by doing the food drive and clothing drive, it will inspire
others in the community to do the same. I want this to become a more
common thing in our community and people will look forward to helping
out their fellow community members that are struggling. I hope that
when I come back to this town in the future that this will still be a
common thing and more people will start to get involved.