Name: Katelyn grossman
From: Lithia, Florida
Grade: 12
School: Newsome
Votes: 0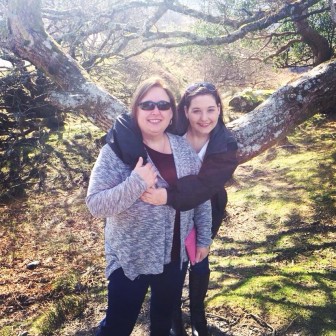 My
goal in life is to always lead and inspire others by example. I
believe motivation comes from within and we can all be taught by
leaders in this world. I hold myself to bring humility and humbleness
in anything that I do. Others would describe me as determined,
dedicated, and caring. This is shown in my every day to day life and
I feel that in order to affect change you have to want it more than
anything and be determined to make it happen. Throughout my high
school career I have been a leader of multiple organizations. For
example, I have been the Secretary and Vice president of my chorus
class. I have also spoken to girls in Newsome's True Love Waits
club, I am involved in the Redefining Hope, which helps to raise
awareness for sex trafficking victims, and I am also on the senior
relay for life team which is held to help raise money and awareness
for cancer research.

I have also been involved in Leo club for all four years of my high
school. In this club, I have been in different officer positions such
as Secretary, Historian, and Vice President and now during my senior
year I am on the Leo club committee where I am the lead organizer of
all the activities we do at Newsome. This includes our annual Trick
or treat street held in October as a safe way for young children in
our community to go around and collect candy set up by high schools
and decorated for the kids' enjoyment, the Echo drive where we
donate canned goods to migrate ministries and homeless shelters, and
also the Pine Crest Elementary gift giving that takes place in
December for underprivileged children to get presents for the
holidays. I have been a leader for the organizations I am also
involved in outside of school, such as Feeding America Tampa Bay and
Rays Council who helps teachers and school office staff throughout
the year. As a leader I find my actions to be more helpful to others
and also it has allowed me realized my complete potential. I believe
I can bring my compassion and determination everywhere I go and I am
so honored to have been able to have the opportunity to change
people's lives.