Name: Lacey Roberts
From: Conway, Arkansas
Grade: 12
School: University of Central Arkansas
Votes: 0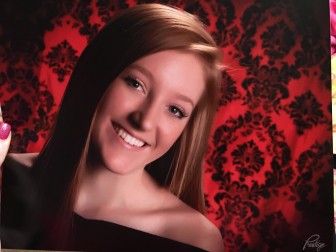 Lacey
Roberts
Be
The First to Offer
            During my high school years, I was a part of my school's Student Government Association. We all had the opportunity to choose
different areas in which we wanted to volunteer. Since it's always been my dream to pursue a career in the medical field, I decided to
volunteer at CARTI, the Central Arkansas Radiation Therapy Institute. I spent five hours a week at CARTI, and it was my responsibility to direct traffic for new patients, hand out snacks to those undergoing chemo, and hand out blankets as needed.
The biggest challenge I faced during my volunteering was becoming okay with the fact that some of the people undergoing chemo were terminally ill. A cancer treatment center is a difficult place to be in, not a place for a bubbly and happy teenager. Developing close relationships with some of the patients was the greatest part of being a volunteer. The patients knew me by my name and they were glad to see me, which brought joy to my heart. I felt appreciated and content knowing that I brought comfort to them during their difficult time. The most valuable lesson learned was that it's always better to give and not expect anything in return.

            I went into CARTI knowing that I would never get anything back from these people, except for a thank you. I at no time thought twice about getting a new blanket, or refilling a patient's water bottle. These patients needed someone to come and brighten their day with a smile, which really made me appreciate the small things in life.
I see my volunteer experience at CARTI as forward looking in a way that will help me develop the social skills needed for my future career; forward looking meaning essential and helpful to my future, whatever aspect of my future it may be. I plan to go into the field of Physical Therapy. A fundamental aspect of a career in the medical field is having a good personality and being personable with
patients. A patient is supposed to feel comfortable with their doctor, so trust should be established. To establish this trust, you must develop a sense of dependence and confidence, assuring each patient that you are there for them.
As I pursue my career, I hope to encourage young people to step out of their comfort zones and give back to their community. If I was to return to CARTI at any point in my life, I would have expected to make a difference; I set the bar high for future volunteers and I would expect nothing less from anyone who came in. A cancer treatment center is not an easy place to work; only the brave and the
determined can do the job. As younger people see me donate time and effort to the patients of CARTI, I hope that they are inspired and
motivated to give back and appreciate the little things in life.