Name: Ryann Brown
From: Stafford, Texas
Grade: 11
School: Stafford High School
Votes: 0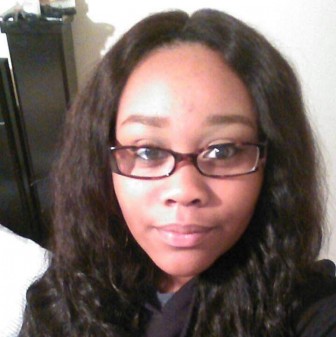 Becoming
Selfless and Empowering Others

           Over the past few years, with the help of the community service organization, I am a Pearl, I have chosen to volunteer in a variety
of community service projects that focus on empowering women. As an all-girl community service organization, we help anyone in need, but our ultimate focus is women.  I chose to volunteer with this group, in this area because as a young woman, I believe, despite what many of the messages in the media portray, all women are beautiful. Every other month for about ten to twelve hours, I spend time with girls and women of all ages, ethnicities, and walks of life.  As a volunteer, I am responsible for a variety of different things. The
responsibility that I take the most pride in is helping girls and women realize their potential and beauty through many different ways.
This is done during community service projects that vary from reading books to young girls and hosting beauty spa days to feeding
the homeless, cleaning neighborhoods and homes in low income areas, and spending time with the elderly. These projects allow me to become selfless and show someone else that they are loved and cared about. Seeing the smiles and hearing the laughter of the young girls in places like The Boys and Girls Club, feeling the heart-felt hugs and hearing stories from the elderly, and experiencing the excitement and gratitude of the happy faces of homeless women are amongst the things that bring me the most satisfaction as a volunteer. Over the time I've been a volunteer, I have found that it's the hardest when we have to say good-bye and go our separate ways. Through the time we spend volunteering, a bond is formed as stories are shared and compassion for each other is shown. However, we are able to take with us the moments, no matter how small, that we were able to share with each other, learn from one another, and grow together.
As the organization's president, it is up to me to make sure the girls in the group, including myself, are logging and completing all of our community service hours. This teaches us responsibility as well as accountability. My job is to also make sure that each girl checks in with their mentor and log these hours as well. The meetings with mentors are important because it gives us the opportunity to set personal goals, goals for the organization, and plan for a future with the help of a positive role model.  As president, I have learned many skills that will prepare me for college and my career. Some of these skills include but are not limited to:  time management, public speaking, the ability to both lead and follow, and through the practice of group discussions, I have become a better listener and speaker.
In college, my plan is to study Agriculture Engineering. There's no strong correlation between my career goals and my focus as a volunteer; however, this does not mean I can't use many of the skills I learned and perfected as a volunteer in my career. Both
programs involve caring for other living things and taking the focus off of myself and placing it on someone or something else. Looking
towards the future, I see my activities as "forward looking" because it helps me understand the importance of giving back to my
community in order to make sure it continues to thrive. Forward looking to me is planning with the end in mind–thinking about the future, setting a goal, and planning to reach that goal.
Overall, I strive to become a woman that is a role model to women that will come after me as well as women that came before me. Through my volunteer activities, the change that I seek to foster in the world is one of self-love and self-respect in all women. I believe this can happen by volunteering and empowering everyone– men and women, girls and boys, and encouraging them to love and care for themselves and others.
If I were to come back in ten, twenty, or thirty years I think my volunteer activities would have made a difference. I believe this
difference would come from the empowerment that women felt as they witnessed other people, especially young girls like myself, become selfless and care for others right before their very eyes. I believe I would see women of all ages volunteering and giving back to their communities with a drive to see others do better in life and succeed.