Name: Tyler L Varlack
From: McAllen, Texas
Grade: 11th
School: Harvest Christian Acdemy
Votes: 0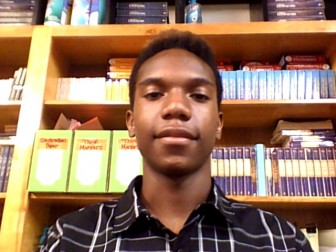 Being an intern at Texas Bible Institute changed my life forever. Texas Bible Institute, or TBI, focuses on impacting people and being a safe environment for emotional restoration. The four weeks i interned there were filled with physical labor and gave me the chance to serve people. Being able to learn how to serve people without wanting something in return is a beautiful thing. Simply putting a water bottle in a vending and seeing a child smile as he purchases it is surprisingly satisfying. I will never forget the things TBI has done for me, and i will never forget the things I have done as a result of
their great seed planted in me. It has helped me be more positive in my everyday life. I would previously bring myself down and feel depressed because of school and toxic friendships, but after helping people i realized that everything I do can be to help someone. Even if it's cheering myself up and helping the mood or accepting someone's encouragement. Living everyday to not only please and serve myself, but to please and serve others has given my life greater purpose and cause. There are still bumps and trials in my life.
Things come up daily and the stress impacts me hard. But i keep my head up because of the things i learned when I was an intern at TBI. This has made me a better person and made the people around me better people too. It is a trickle effect that has changed my world forever.