Name: Jennifer Serrano Alvarado
From: Pacoima , CA
Grade: 12
School: Vaughn International Studies Academy
Votes: 0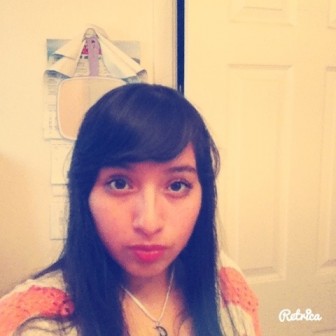 My name is Jennifer Serrano I am a current senior in high school. The area I have chosen to volunteer in was at M.E.N.D, and Holy Cross hospital. The hours I volunteered at M.E.N.D was at least 2 hours per week when I was a freshman during my high school year for at least 5 months. Then I volunteer at the hospital since I was a sophomore for 4 hours per week and I have still been volunteering and plan in volunteering for as long as I can. My responsibilities at M.E.N.D was to organize
the canned foods into their own category in their boxes so it would become easier to organize them into the boxes for the homeless. At Holy Cross I first started at the gift shop selling gift and even delivering them to the patient's room and now I am currently a "mother baby" at maternity where I help set up the rooms for new moms to come in and pass out the tray of food and water when they need it and I even help take out the mothers to their car in a wheelchair with their baby to their car when they are ready to go home. My biggest challenge as a volunteer was to accept the fact when I hear that a baby was unable to make it and as a volunteer it's tough to accept but we have to overcome these challenges. The biggest satisfaction of being able to volunteer at the hospital is knowing how happy families feel when they know they have the hospital's
support and the amount of attention we give each patient they feel welcomed and as a volunteer I feel like I have become a family with the nurses. As a volunteer what I learned was that you must have a passion for what you are doing and you feel like that is something you can see yourself doing in the future. I know this was my path because since I want to be in the medical field and helping people in need is my passion as well.

I realized that I wanted see myself walking into a hospital one day as a doctor and volunteering at this hospital made me forward look on how I can use these experiences as a way of the reason why I should try even harder to pursue my goal. What forward looking means to me is a way on how I can progress or an ambition I feel toward what I do. If I were able to go back to ten, twenty or thirty years I believe that my volunteer activities would have made a difference because now more than ever students have goals and now there is more involvement in this community in which our minds have expanded to
learn more and do more to meet our goals to achieve something in the future.